Special equipment such as tower cranes and lifters require professional drivers to operate, and operators must be certified to work. It is necessary to authenticate the driver, through the face recognition module and the ignition switch, the operator realizes the fixed post and guarantees the license operation. Prevent unauthorized personnel from operating the equipment to avoid dangerous occurrences.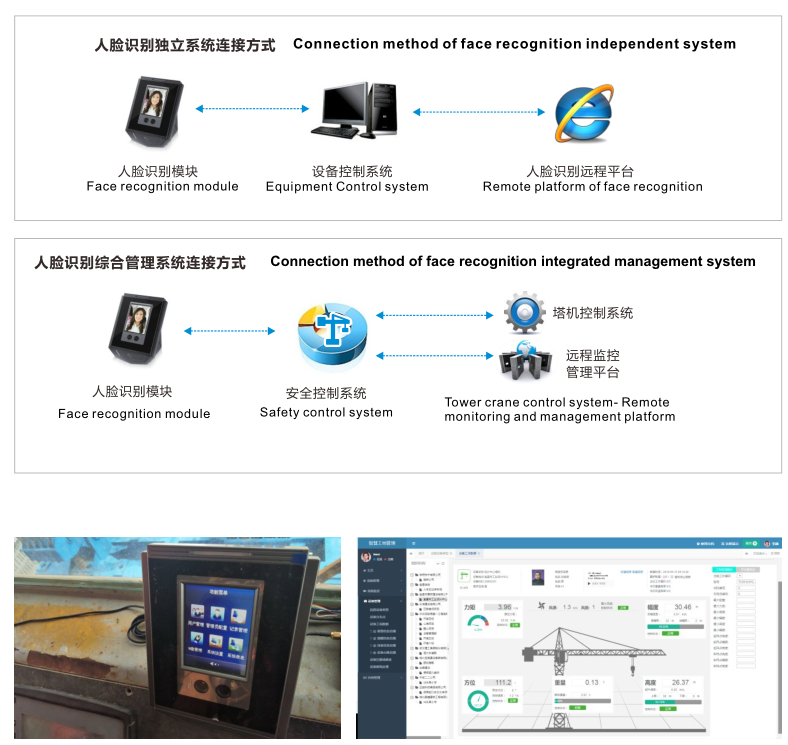 Main Characteristics
1.Combined with Internet technology to check the licence of the operator on site remotely;
2. The face recognition system is connected to control system of the device, and the device can be operated only after the face recognition is compared;
3, data records, can record the time of the operator's appointment, the time of leaving the post, etc., to facilitate working hours statistics;
4. The identity information data is sent remotely. When the on-site operator been replaced, the data is changed by means of network delivery, and the on-site hardware automatically recognizes it.