Gantry Crane Overload Limiter System/WTZ-A300
WTZ-A300 Overload Limiter is a smart weigh overload protector, which measures the changes of the weight of the loaded goods by a preset weight sensor and displays the actual load instantly on the display instrument. When the load reaches the given point of rated load, the acousto-optic alarm of the hoisting weight limiter will be triggered, with the switching value output displayed. The whole system is composed of sensor, connecting cable, microcomputer host and so on. The device is designed and manufactured in accordance with requirements of GB 12602-2009 "Lifting Machinery Overload Protection Devices" and GB / T 3811-2008 "Crane Design Specification".
WTZ-A300 Overload Limiter Device is a kind of safety device for Overhead travelling crane & & Gantry crane & Eot Crane & Rtg crane &Container crane of a harbor port etc.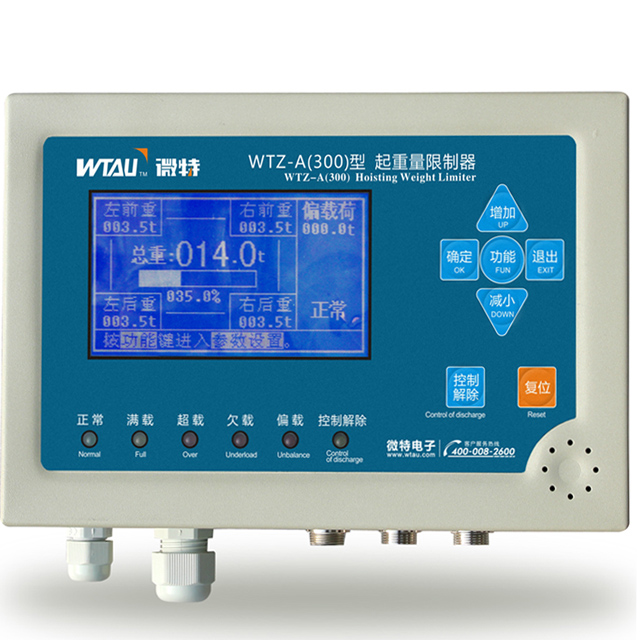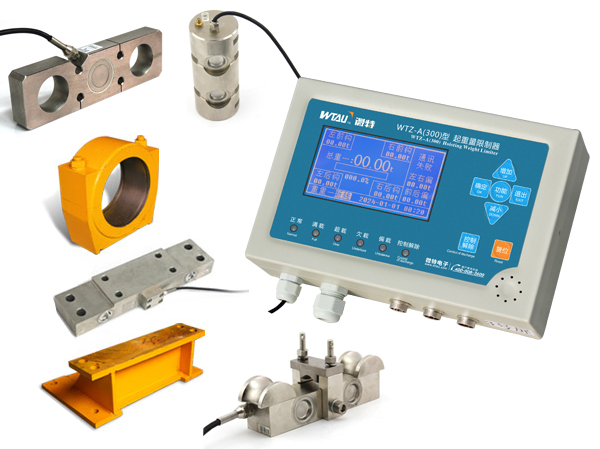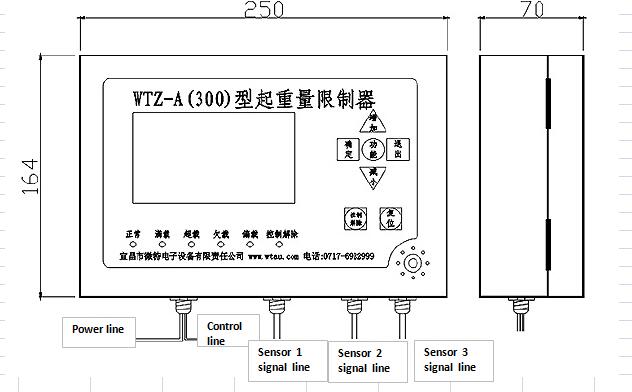 MAIN PARAMETERS
◆ Size: 250*164*70mm
◆ Display :5" LCD blue backlight
◆ Working Condition: -20℃~+60℃
◆ Relative Humidity : 95%(25℃)
◆ IP Grade:IP65
◆ Comprehensive error: ≤5%F.S.
◆ Power Consumption:<30W
◆ Action Error:≤±3%F.S.
◆ Alarm volume:>60db
◆ Power Supply: AC380V
DATA LOGGER
Data USB downloadable: built-in USB interface, can support operating data download, can review the historical data from any time period. Through the analysis of the record, the complete status of site operation can be restored. Ultra-large Capacity: the device can support actual load data 50,000 circular logging, higher capacity than the standard 16000 record.
Historical Data Record Example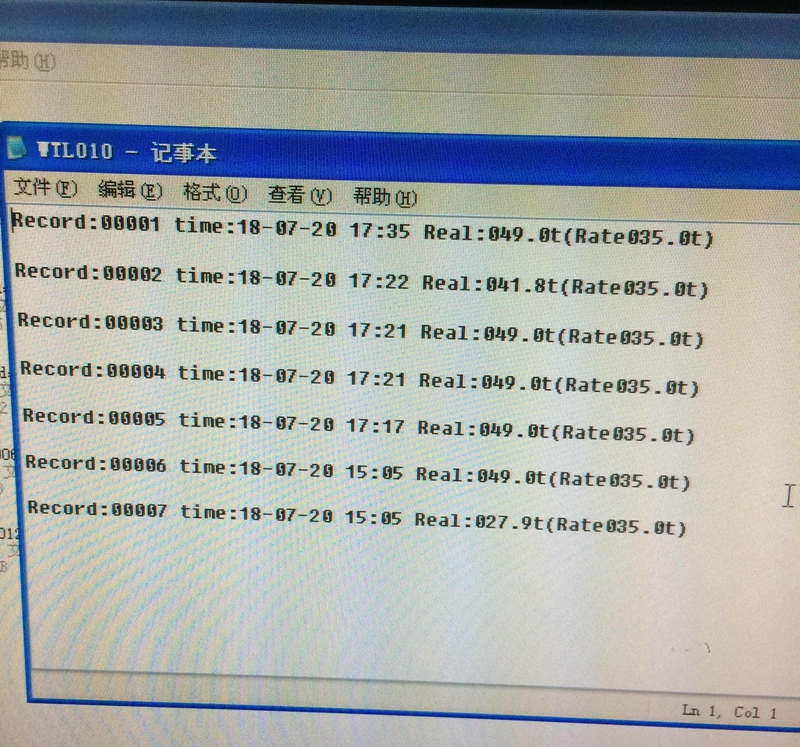 INSTALLATION CASE