Recently, the safe load moment indicator system developed and produced by Weite Technologies Co., Ltd. has been successfully applied to a deck crane of an offshore engineering company in Shandong. At present, the installation and debugging of the safe load indicator system has been completed with good working function, which has won praise from customers.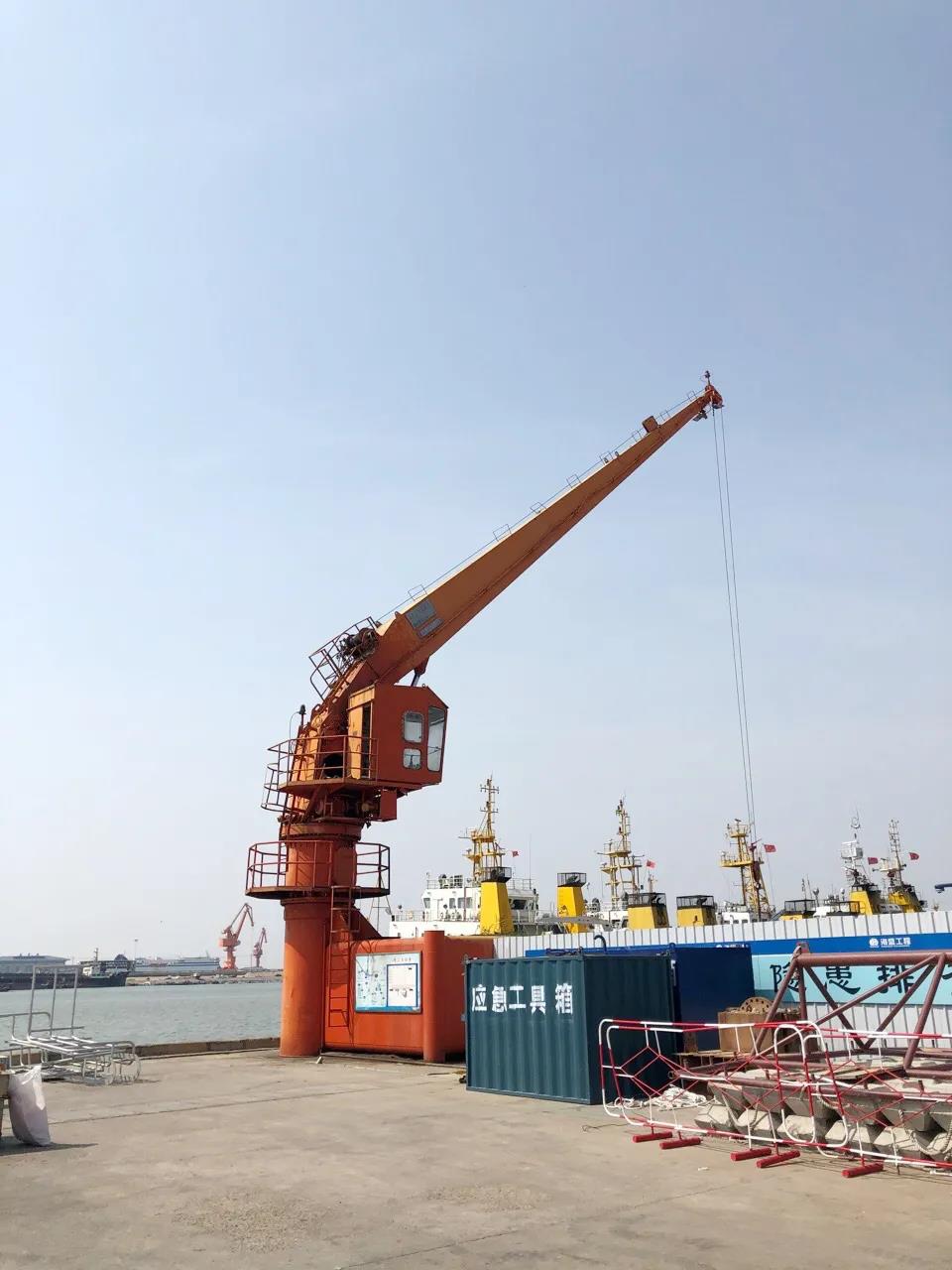 ▲The crane with safe load indicator system installed this time

WTL-A200 safe load moment indicator is a multifunctional, high-performance, crane safety monitoring device, with real-time monitoring, dynamic display, sound and light alarm, data backup, power failure memory and password protection functions. When deviating from the safe range, the instrument will promptly beep to remind the driver to pay attention to the operation. When the ultra-safe range is reached, the instrument will issue a control command and control the action of the hoist, which can ensure the safe operation of the equipment and prevent potential safety hazards caused by the operator's misoperation.
▲Angle sensor mounted on the crane boom
Due to the tight delivery time of users, in order to ensure the in time delivery of users, after receiving the user's notification, even the serviceengineers exceeds demand,Weite immediately dispatched engineer to the site for installation and commissioning. With the active cooperation of the users, the after-sales engineers of Weite spent only 2 days working overtime to successfully complete the on-site installation, commissioning and counterweight experiments. The users is very satisfied with this cooperation.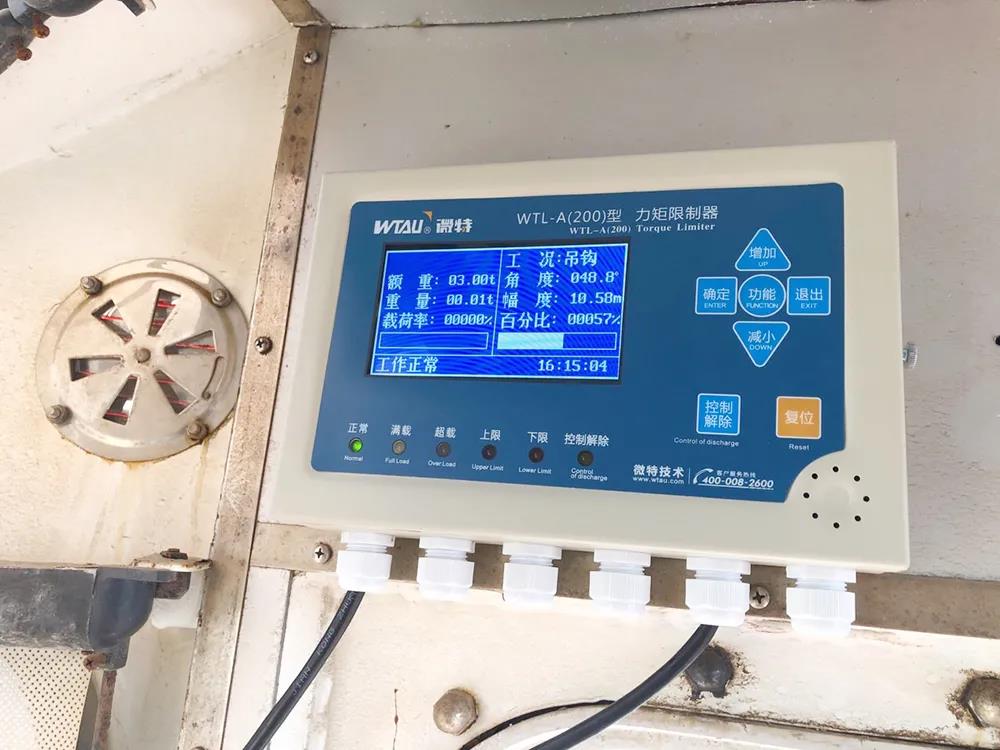 ▲WTL-A200 safe load indicator under using
my country has a vast territory and a long coastline. There are large and small ports on the long coastline from south to north, which have played a huge role in stimulating my country's economic development. Weite has been digging deep into the port lifting safety market since its establishment. So far, it has successively cooperated with Dalian Port, Yingkou Port, Yantai Port, Longkou Port, Rizhao Port, Qingdao Port, Shanhai Port, Ningbo Zhoushan Port, Guangzhou Port, etc. A large domestic port group became a partner. We will continue to dig deeper to help ensure the safe operation of cranes.
Thanks to our customers for their support to Weite, we will live up to the expectations of our customers, continue to work hard, keep our feet on the ground, and always provide our customers with valuable products and services!