Recently, the bridge crane safety monitoring system project of Maoergai Hydropower Plant of Maoergai Hydropower Co., Ltd. undertaken by Weite Technologies Co., Ltd. passed the acceptance of the owner and was officially put into use.
The Maoergai Hydropower Station is located in the middle reaches of the Heishui River in Aba Tibetan and Qiang Autonomous Prefecture, Sichuan Province, from Hongyan Township to Eshiba River. It is a key post-disaster reconstruction project in Sichuan Province invested and constructed by China Hydropower Sichuan Company. It is also a hydropower plan for the main stream of the Heishui River. The third level of the second library and five levels.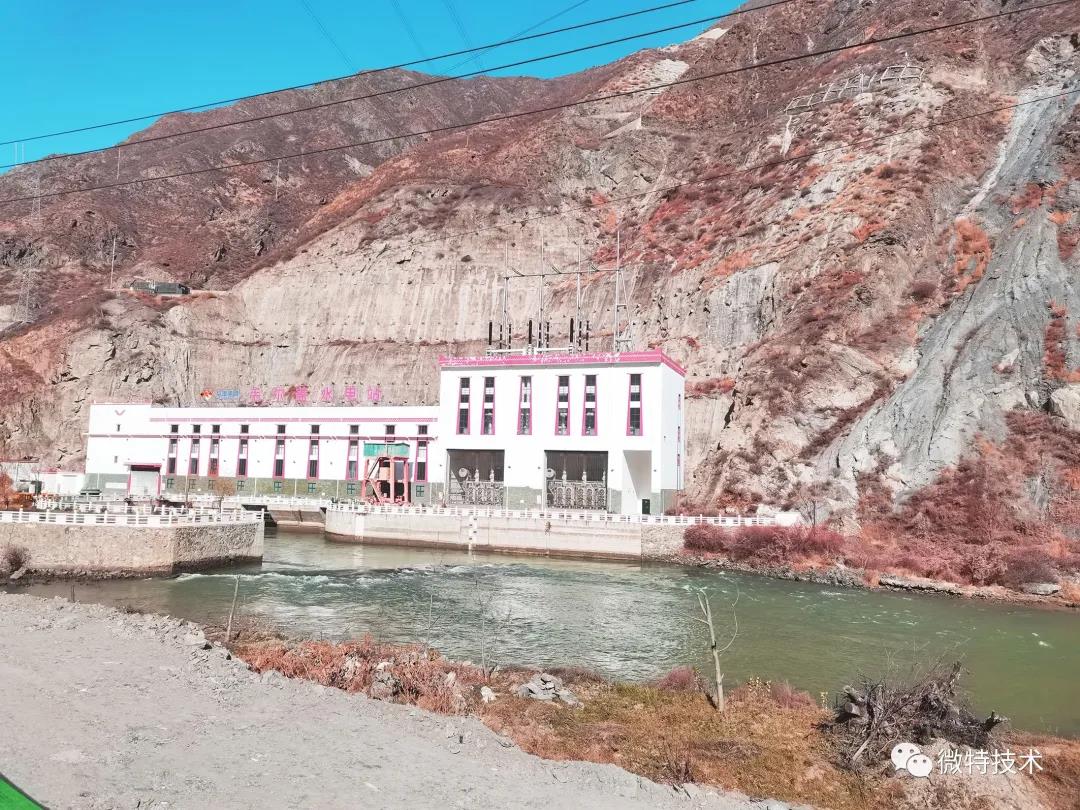 Maurgai Hydropower Station
The power station is equipped with three 140MW (maximum capacity 150MW) hydraulic turbine generator sets, with a total installed capacity of 420MW. The annual utilization hours are 4088h, and the annual average power generation capacity is 1.717 billion kWh. The power station reservoir has annual regulation performance. The average output of 11.14MW in dry years and low water periods can be used in the power system to perform system peak regulation tasks, thereby reducing the burden of hydropower stations in the system. Discard water.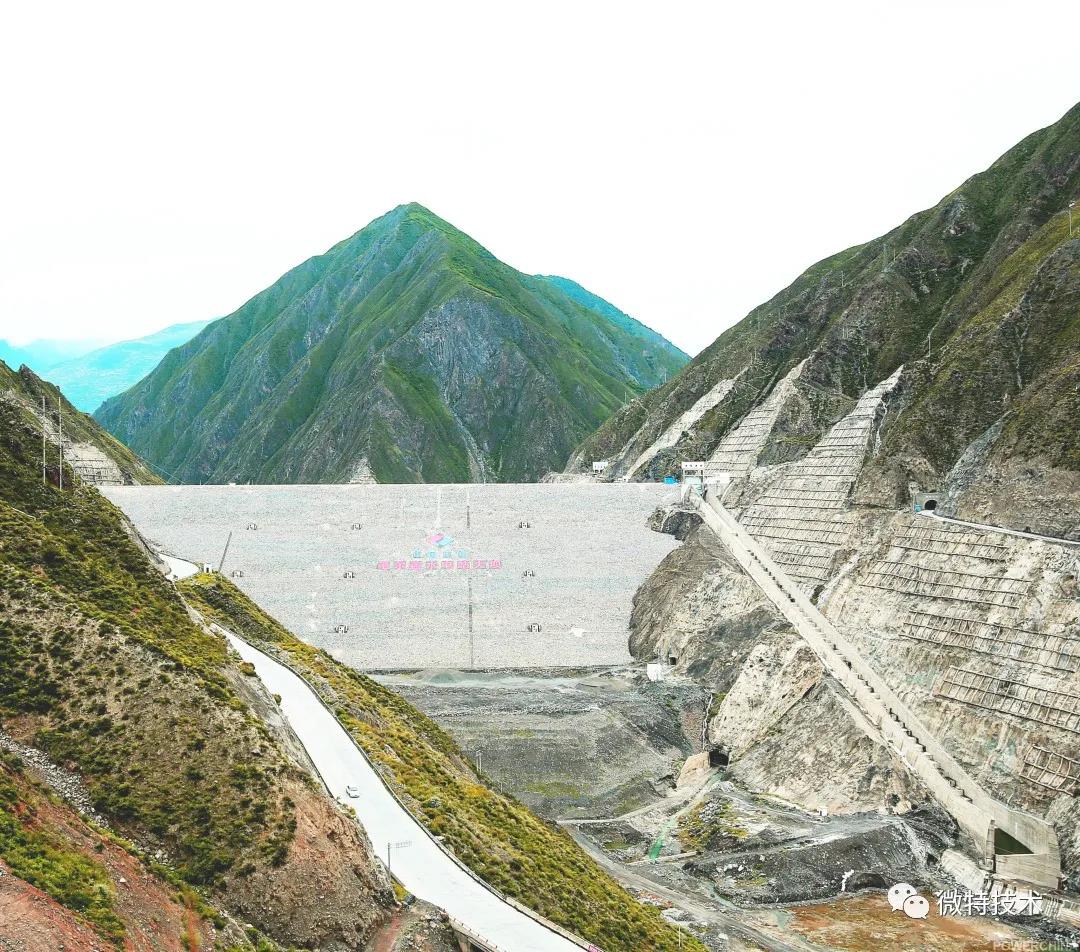 Maoergai Hydropower Station Dam
In the whole project process, Weite adheres to the principle of customer first, arranges technical personnel for on-site surveys for many times, formulates the most high-quality and efficient design plan for the customer, and finally obtains the owner's approval. After the contract is signed, the production will be intensified. After the construction personnel arrive at the site, the detailed construction plan and construction schedule will be formulated, and the on-site installation and acceptance will be completed according to the time node with quality and quantity. Since then, the Weite products have officially begun to escort the safe operation of the crane lifting equipment in the powerhouse of Maoergai Hydropower Station!
The bridge crane of Maoergai Hydropower Station equipped with the WTSM-A safety monitoring system this time. The equipment adopts full PLC data collection, and transmits all the signals of the whole vehicle equipment to the PLC, and then the PLC communicates to the upper position of the operator's cab..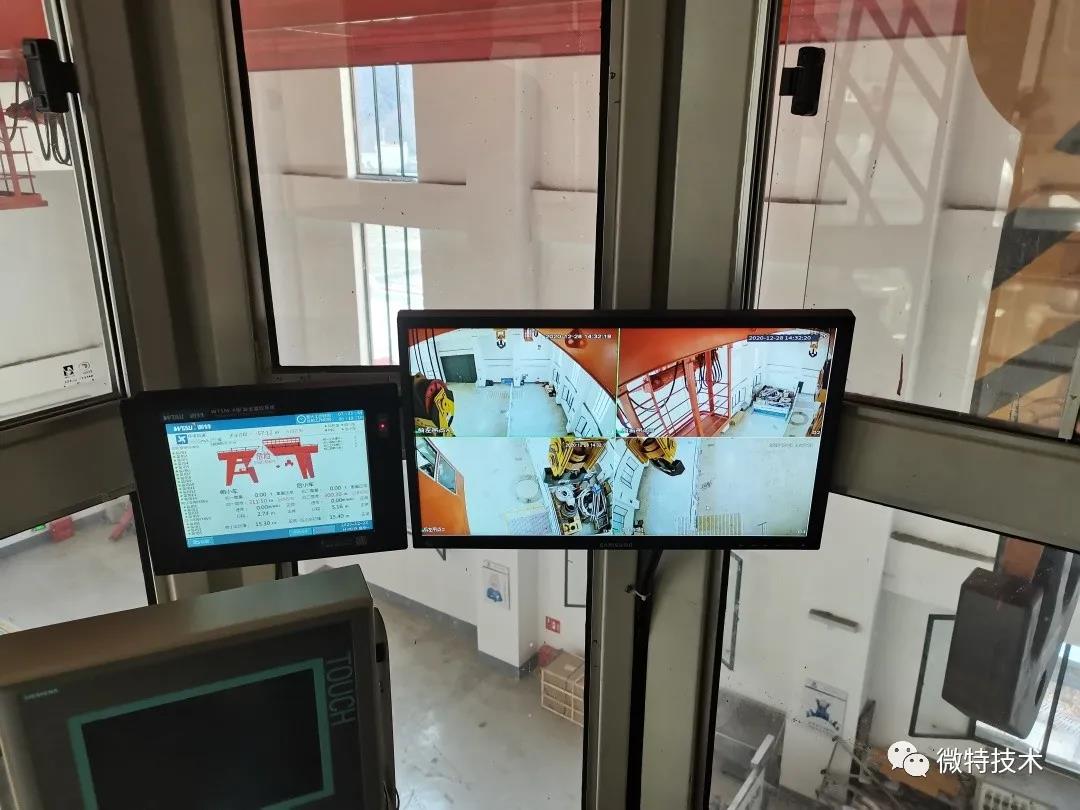 Operator's cab monitoring display screen
Realize the real-time display of the crane's various mechanism data in the operator's cab, and clearly display the monitoring pictures of the monitoring area such as the traveling of the cart and the lifting point. At the same time, the storage of data and video images is completed, so that the operator can more intuitively understand the operation of the entire vehicle equipment when operating the equipment, and make corresponding decisions in real time. For the reliability of hoisting work, the safety of bridge crane operation provides a visual guarantee.