The Weihai Port Group gantry crane installation safety monitoring system project undertaken by Weite Technologies Co., Ltd. has been completed and passed the inspection and acceptance of the special inspection institute and the crane owners,the related equipment has been put into use.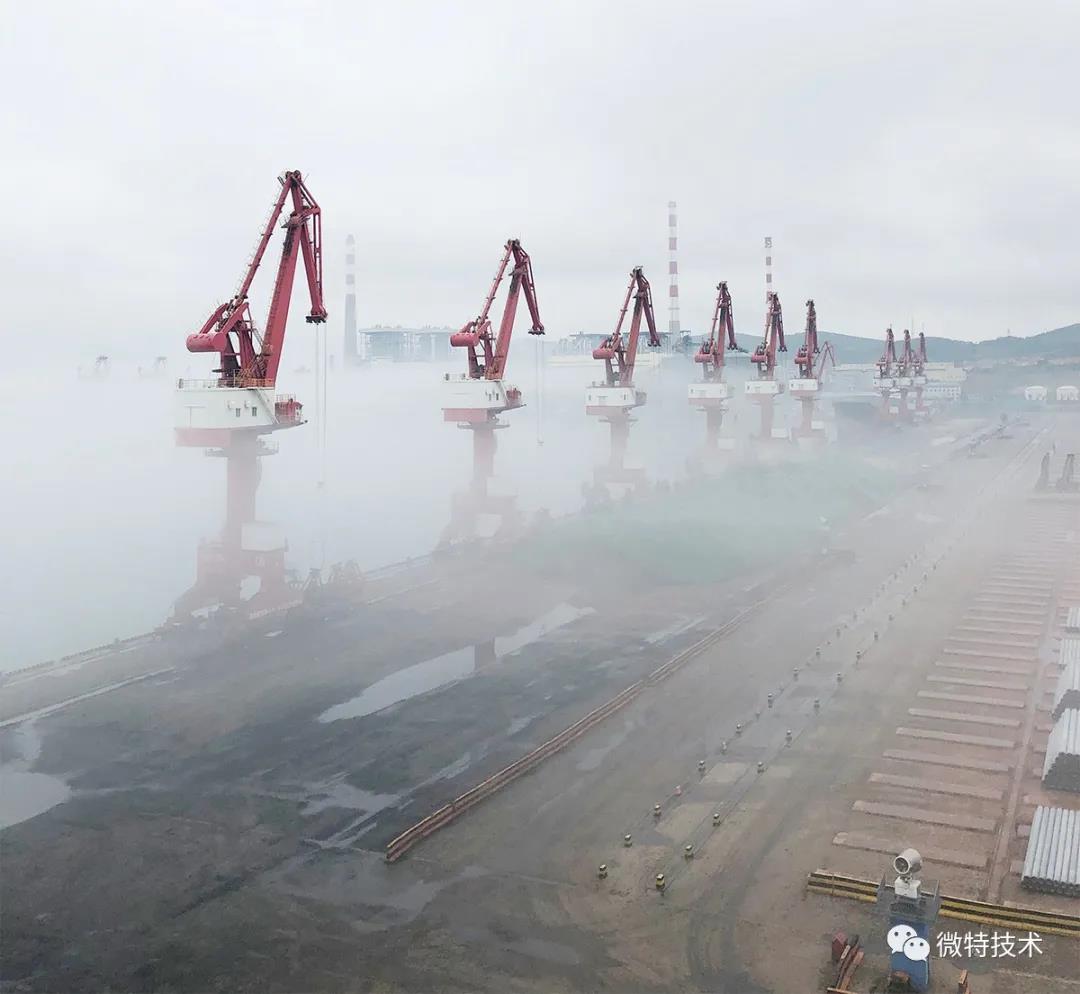 Weihai Port has a long history and an important strategic location. It is a famous natural port in northern China. The project of this cooperation is located at the bulk cargo terminal of the important business terminal of Weihai Port. This terminal is one of the main production units of Shandong Weihai Port Co., Ltd., and is the first batch of enterprises in Shandong Province that meet the second-level standard of dangerous goods terminals in the transportation industry. The scope of business involves the loading and unloading of bulk cargo, general cargo, and oil products, as well as warehousing. At present, it has 8 professional and general-purpose berths for bulk cargo, and is capable of berthing and loading and unloading various types of ships below 100,000 tons. At present, there are mainly coal, ore, bauxite, sand, steel, fertilizer, wood, grain, liquid asphalt, oil, lump stone, water slag powder, bulk cement, special-shaped bulky and many other kinds of goods.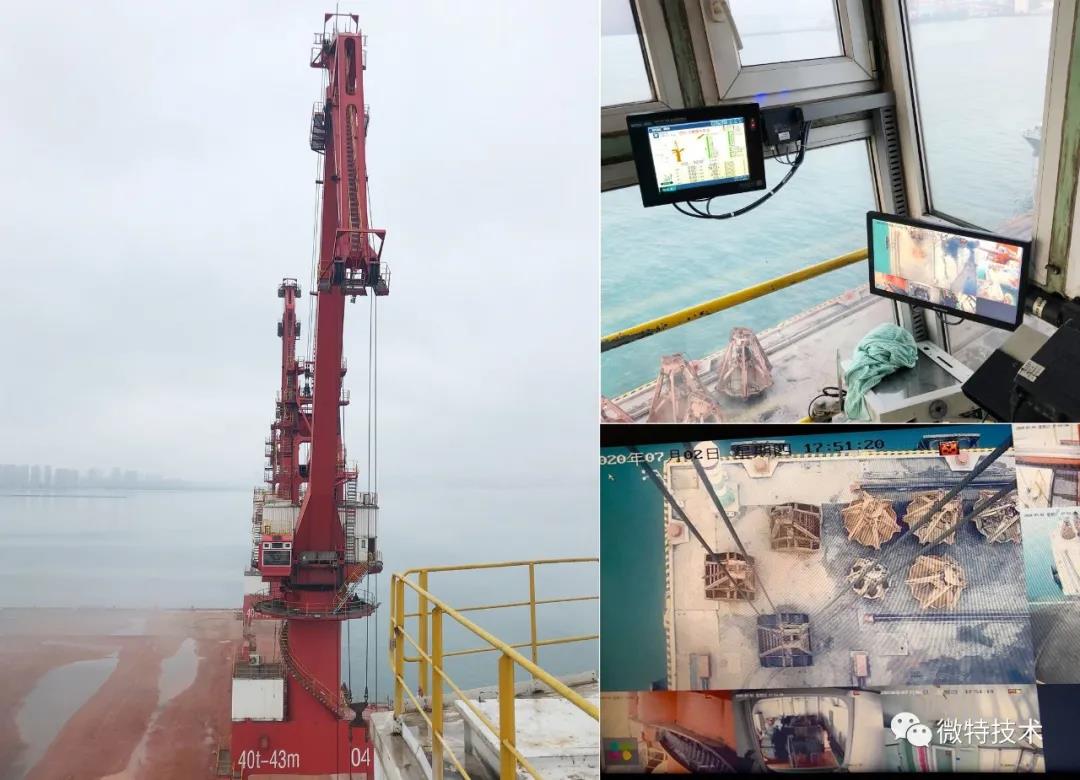 Weihai Port is located on the south coast of Weihai Bay. The port has deep water and broad sea, mild climate, no freezing or silting all year round, and less affected by wind, waves and fog. The annual operation time can reach 330 days. Therefore, during project execution, it is necessary to coordinate the use time of the crane every day to ensure that the installation and commissioning tasks are completed on time with quality and quantity.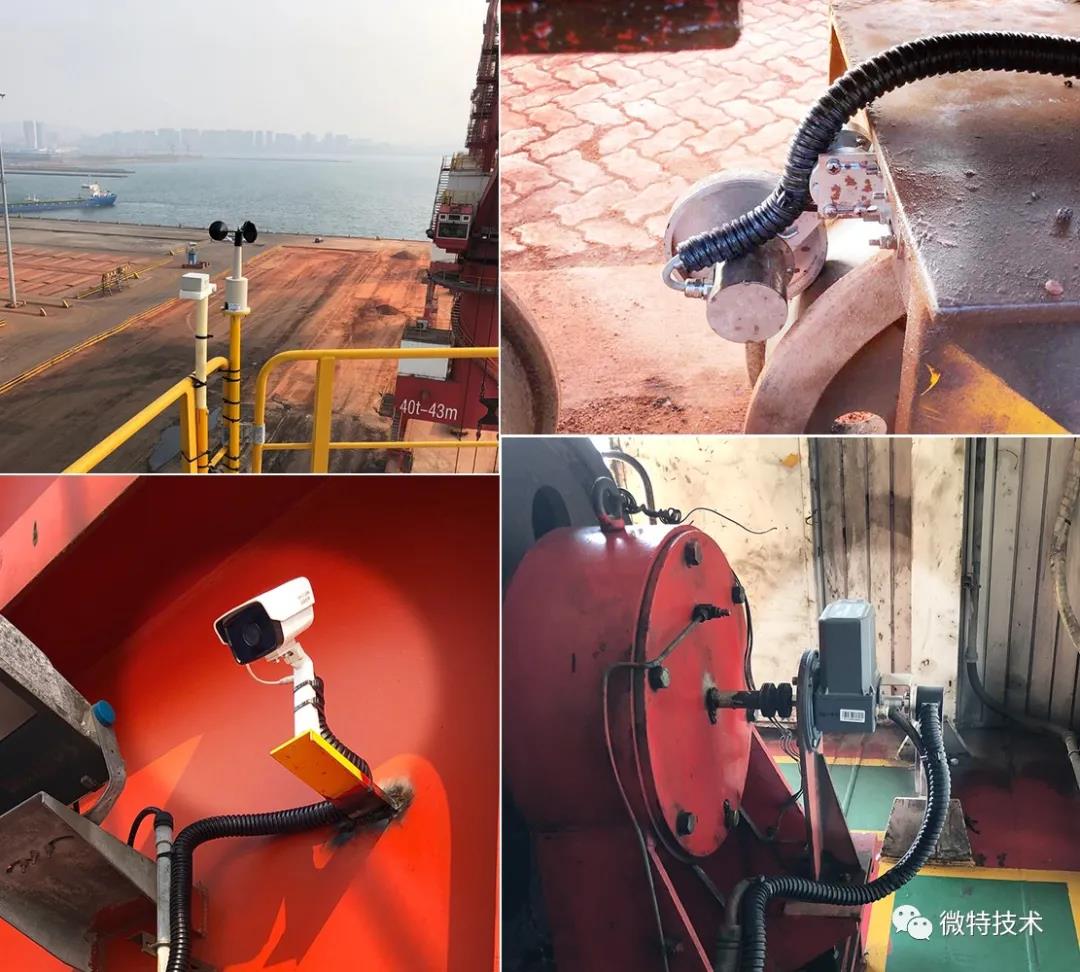 Because of the strategic location of the port, there are many facilities. Weite Technologies Co., Ltd. has added a lifting safety monitoring system to several portal cranes in Weihai Port, which monitors the lifting torque, lifting height, cart travel, cart operating speed, wind speed, rotation, mechanical limit status, The status of operating instructions, walking area and lifting point area are monitored.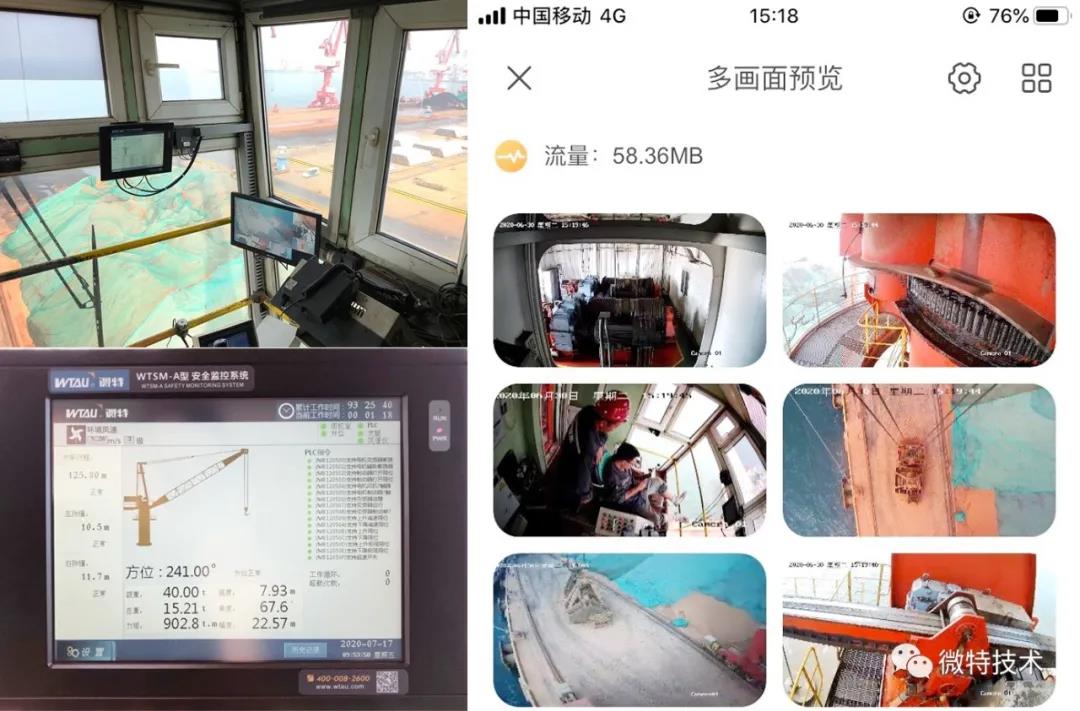 Weite Technologies Co., Ltd. specially equipped the WTSM-A-08 safety monitoring system for this project, and added the video remote transmission function to facilitate real-time remote monitoring, and collect all status points of the door landline through PLC, which is safe and reliable. The system has the functions of real-time monitoring, dynamic display, sound and light alarm, data backup, power-off memory and password protection, and the instrument itself has the advantages of strong anti-interference, friendly operation interface, and strong versatility, which greatly improves the The safety production efficiency of the project provides a strong guarantee for the safety production of Weihai Port.