Recently, Weite Technologies offered safety monitoring and management system WTSM-A for the assembly of 900T bridge erecting machines and beam lifting equipment for the South Coast Railway Tender Section of China Railway Twenty-fourth Bureau Group Co., Ltd., successfully passed the commissioning test and acceptance of the owner and the special inspection unit and was put into use.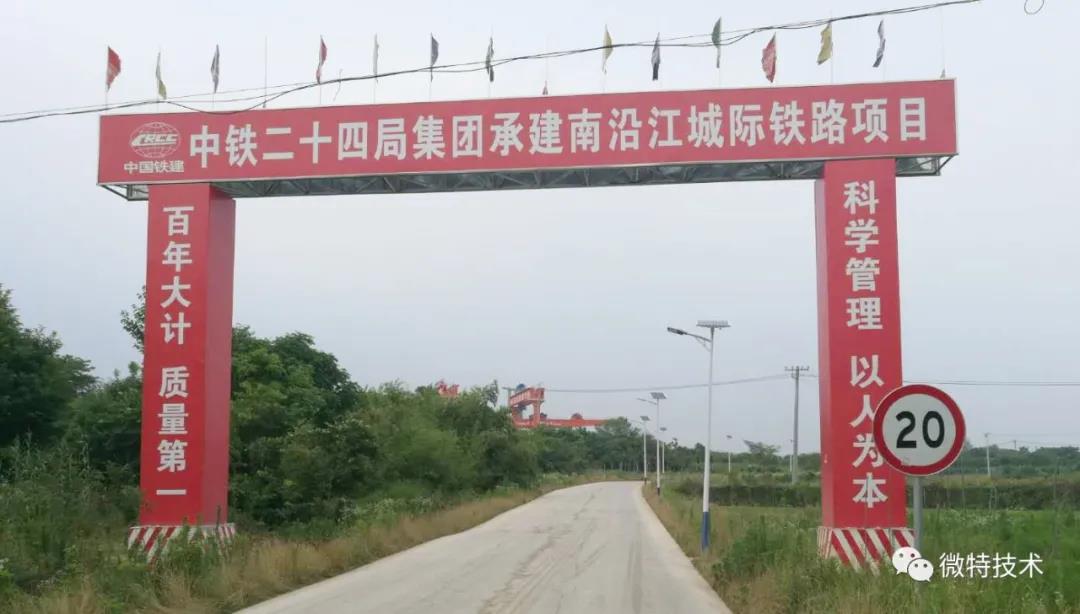 The Jiangsu Nanyan River Intercity Railway is a high-speed railway connecting Nanjing, Jurong, Changzhou, Jiangyin, Zhangjiagang, Changshu, and Taicang. An important part of the network, the backbone of the intercity rail transit network in the core area of the Yangtze River Delta, the second intercity railway of the Shanghai-Nanjing Passage, and the auxiliary passenger passage of the Shanghai-Nanjing Passage.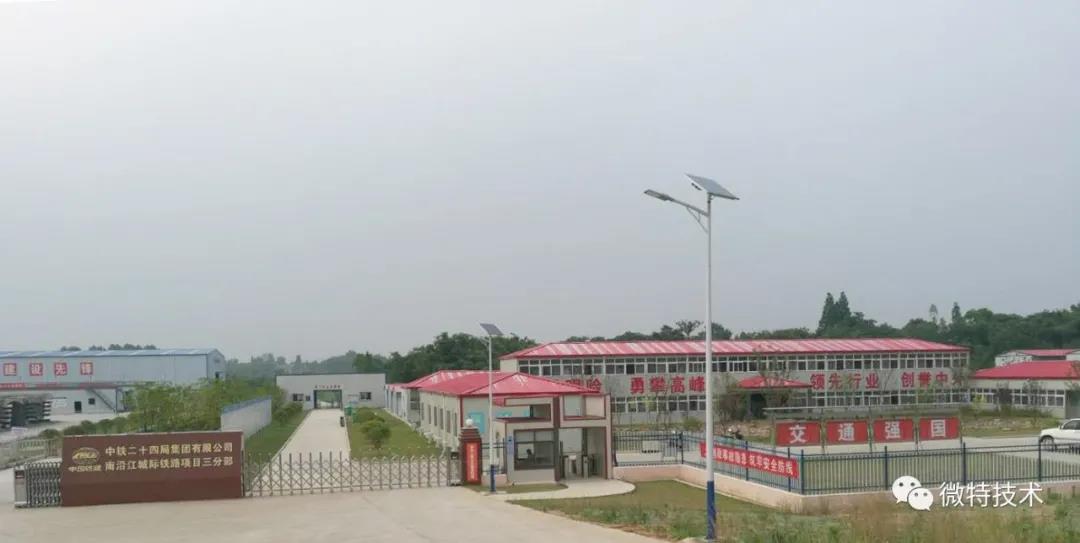 The Jiangsu Intercity Railway along the Yangtze River is an important part of the comprehensive three-dimensional transportation corridor of the Yangtze River Economic Belt. It is a perfect extension of the Shanghai-Hanrong Express Passenger Transport Channel. Radiation and high-capacity passenger transport channel. The implementation of this project is of great significance for improving the layout of the intercity railway network in the Yangtze River Delta, reducing the space-time distance between cities along the Yangtze River in Jiangsu, and promoting the economic and social development of the southern riverside area.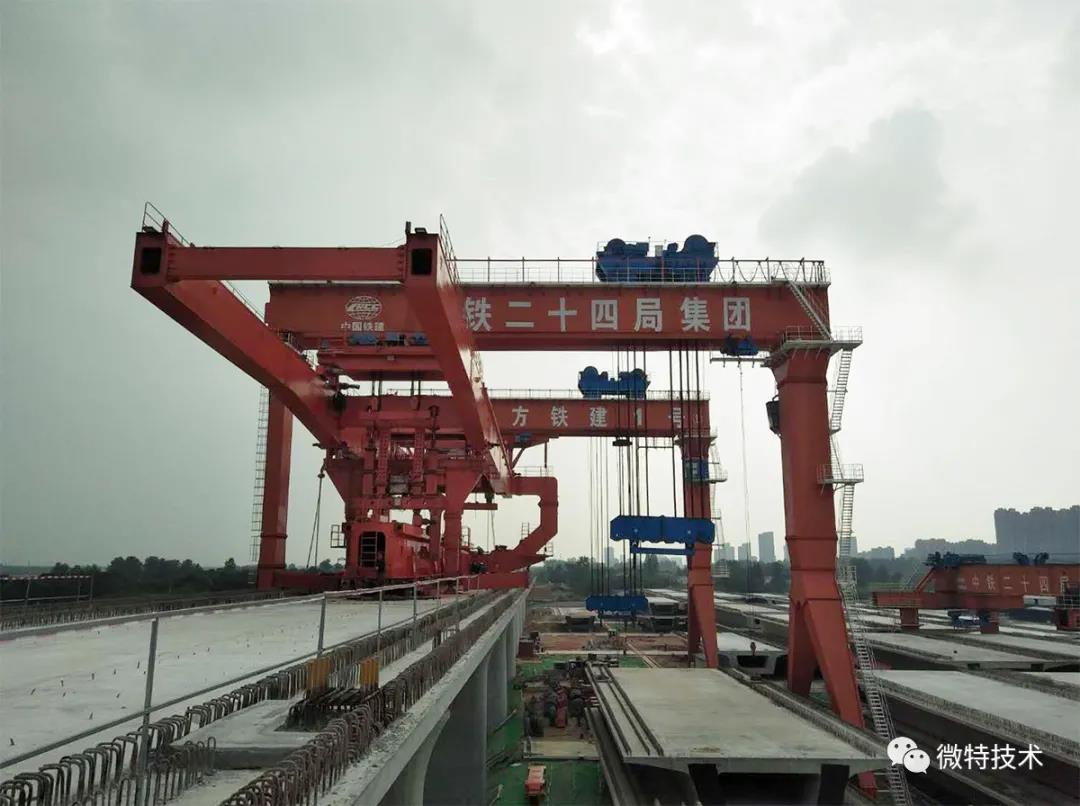 The 900T bridge erector and beam lifting equipment in this cooperation are large-scale railway construction transport equipment, and lifting safety protection is the top priority. Weite has accumulated rich field experience in the lifting safety industry for a long time, and has accumulated more than 190 independent intellectual property rights. Through multiple comparisons and comprehensive investigations, China Railway customers finally confirmed the selection of the Weite WTSM safety monitoring system product.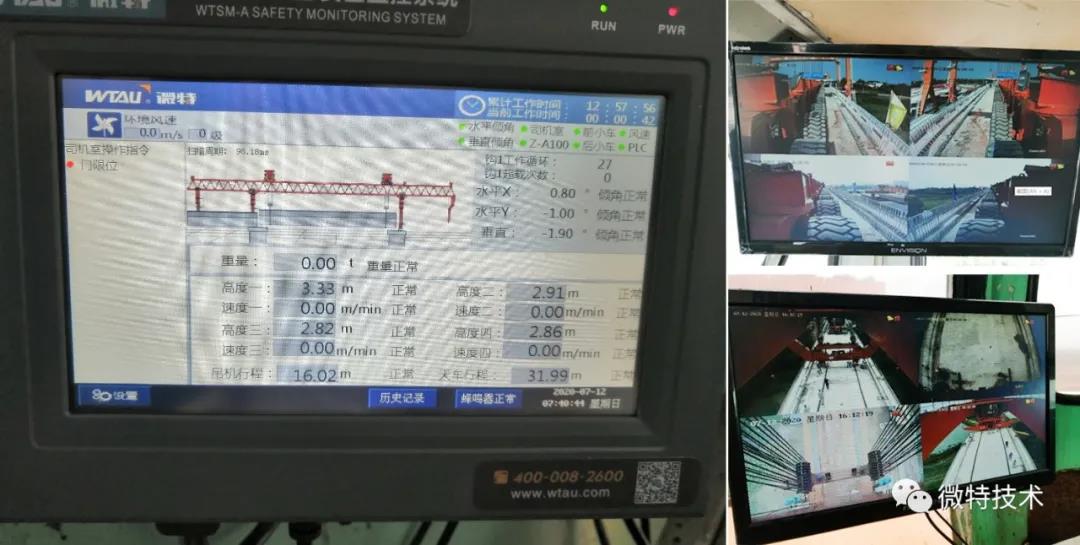 The smooth acceptance of the monitoring system of the bridge erecting machine and the beam lifting machine of the Nanyan River Railway bid section has once again proved the correctness of the selection of Weite. Weite will always focus on the research of crane safe operation, and provide users with reliable safety management solutions through its rich field experience accumulated in various industries.