Recently, the two-way gantry crane maintenance and electrical control system renovation project of the Jinyintai Hub Dam in Sichuan, which was constructed by Weite Technologies, was successfully completed.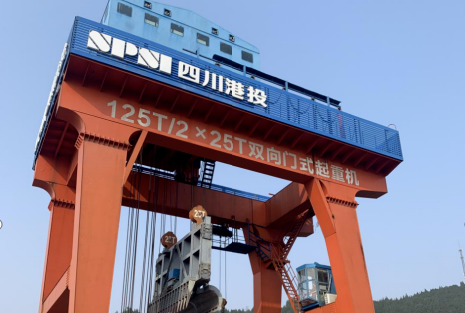 Sichuan Jinyintai hub dam two-way gantry crane
The Jinyintai Avionics Hub is a comprehensive utilization hub project that combines shipping and power generation with avionics. The components and control circuits of the original control system of the Jinyintai Hub 1250 two-way gantry crane are aging, the reliability is reduced, and there are potential safety hazards in the operation of the equipment, which cannot meet the relevant requirements for safe production of the equipment. In addition, the original control system has poor design performance, frequent operating system failures, large start-up impact, and poor stability.
Weite technical engineers have formulated special solutions for the problems existing in the two-way gantry crane system of Sichuan Jinyintai. The transformation mainly includes the power control cabinet, the main and auxiliary hook lifting control cabinet, the large and small trolley control cabinet, the linkage console, the starting resistance box, the main hoisting motor, the increase of the main hoisting and the large and small trolley running frequency converter, the whole vehicle reduction box, System upgrades such as bearing, brake, and pulley block disassembly and maintenance.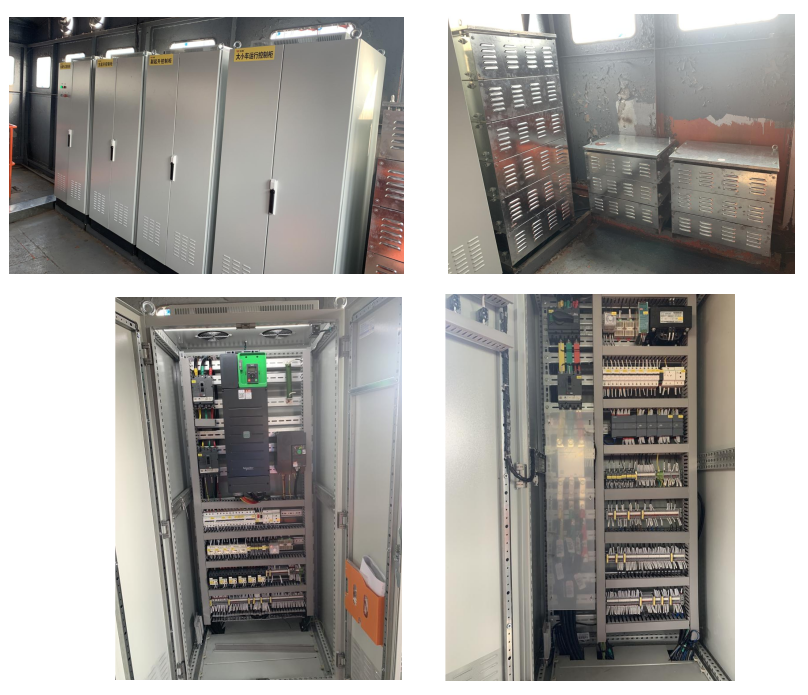 Refurbishment drawing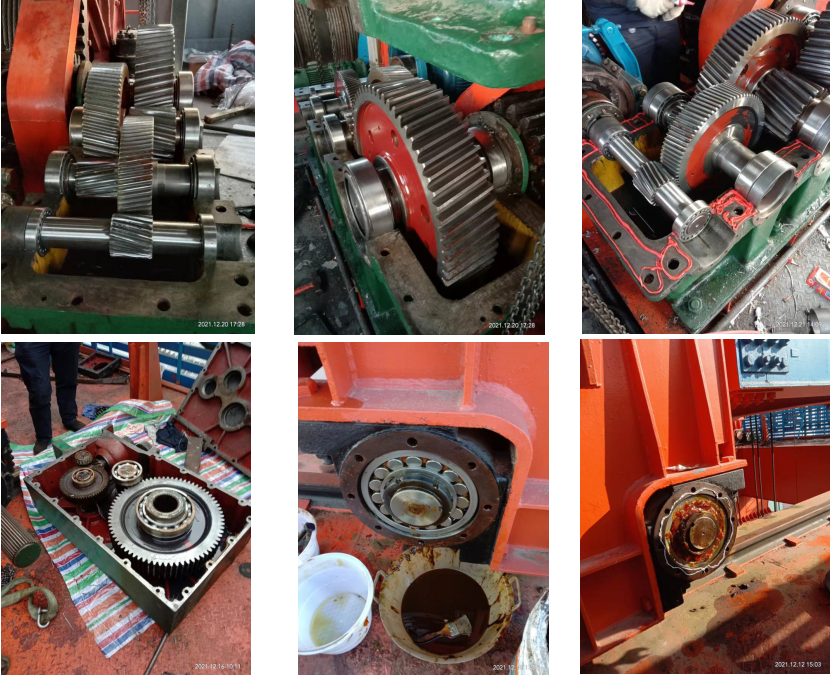 Maintenance Work

This transformation provides an all-round guarantee for the safe operation of the gantry crane. During the construction period, Weite dispatched a professional construction team with rich experience, excellent technology and efficient work, which ensured the smooth progress of the project. After the project is completed, it has passed the operation test and load test, and passed the supervision and inspection of the local special inspection unit and obtained the inspection report. It greatly improves the safety production efficiency and stability of the power station. After the transformation, the equipment is more convenient to operate, the system interface is more friendly, and the fault query is simpler.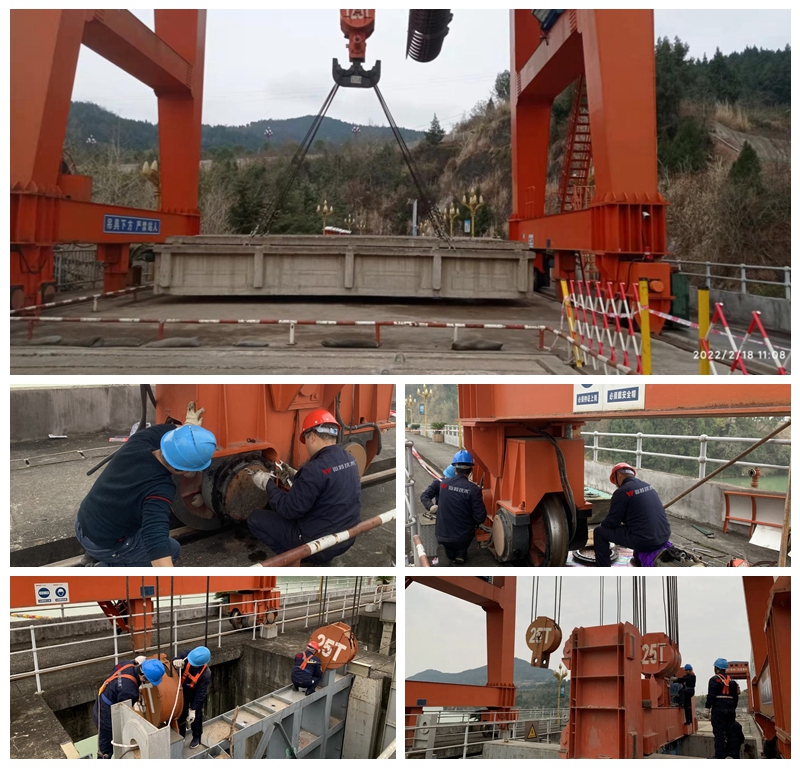 onsite work&loading test

During the Refurbishment process, the customer fully recognized the Weite technicians and spoke highly of the construction technology. In the future, Weite will always stick to the heart of a craftsman, always focus on the research in the field of lifting equipment safety, always pay attention to the needs of users, and provide users with valuable products and services.