Recently, Weite Technologies Co.,ltd designed WTL-A700 Load moment indicator (rated capacity indicator )Lmi System was installed on XCMG QY12B5A4 Mobile crane,
and the device got high praise by the crane operator & crane owner.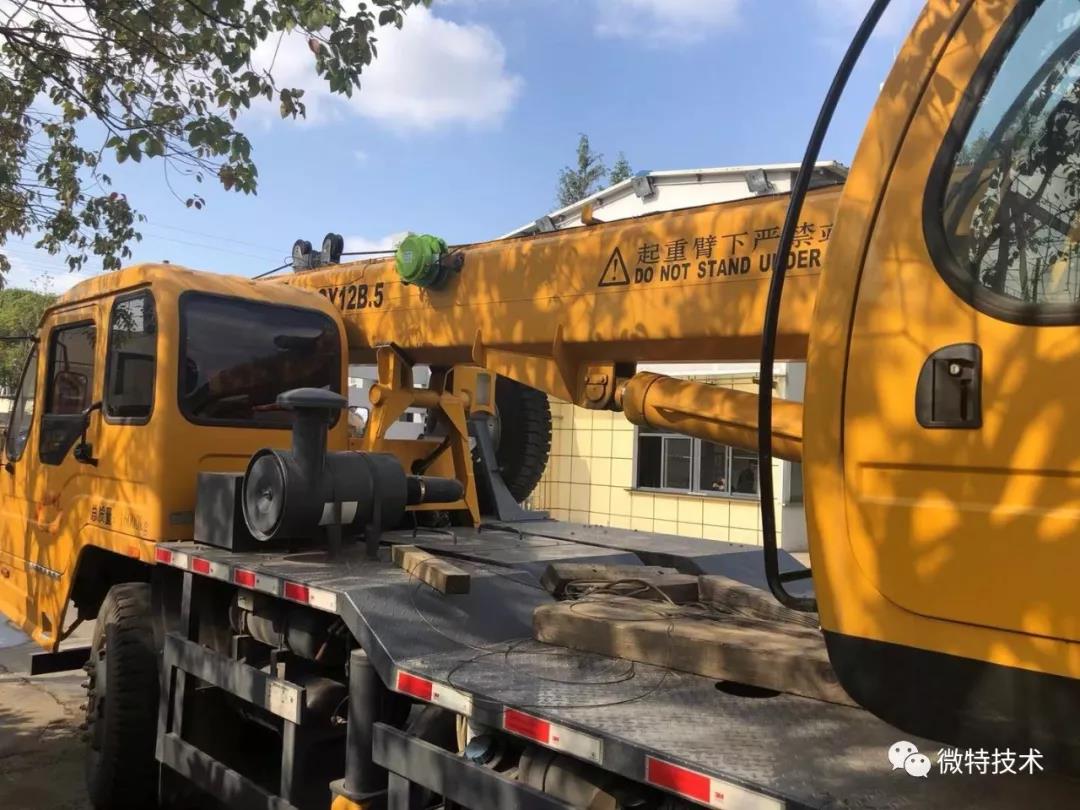 XCMG QY12B5A4 Mobile crane mounted with WTAU load sensor & crane length angle sensor
Before signed contract with customer, the customer told us the XCMG crane is very old, and the completed load chart was lost and couldn't offer to us , But a complete crane load chart is indispensable because our safe load indicator system (SLI ) is customized based on the crane load chart.,otherwise the LMI systems can't work . We worried that the project may supposed to be put on hold for this reason.
However WTAU sales Manager and Engineer tried several times to contact the XCMG crane manufacturer and communicated with them patiently, after that we got the crane details parameters .Besides , after installed all the spare parts on the crane , WTAU engineer calibrated all the data again and again to confirm all the data
exactly same with the crane manufacturers paratemeters.Finally, the XCMG QY12B5A4 Mobile crane use load moment indicator systems was successfully installed and debugged correctly to ensure the safe operation of the
automobile crane.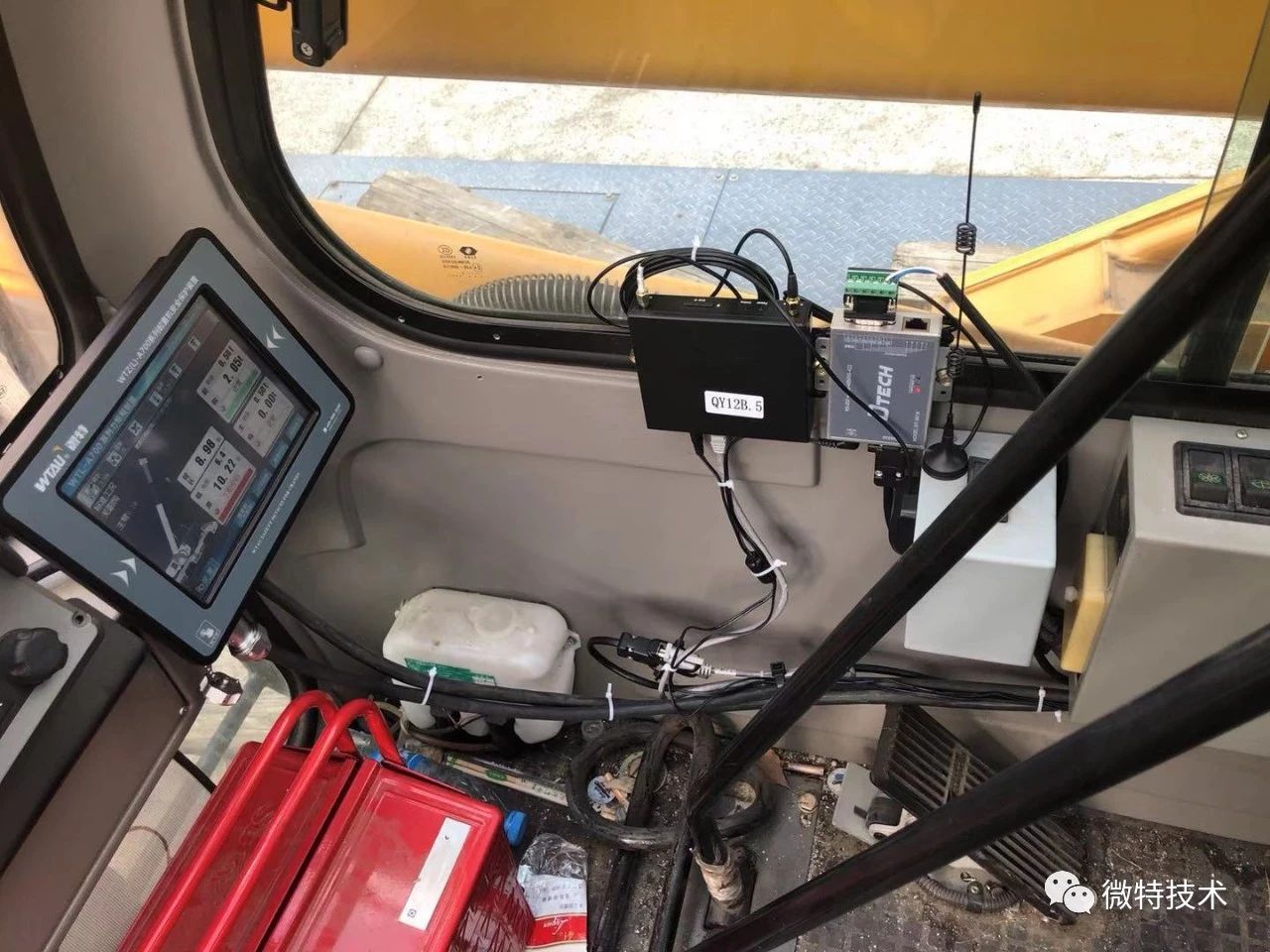 WTL-A700 8 inch color touch LCD Screen monitor installated on the cabin of XCMG QY12B5A4 Mobile crane
WTL-A700 load moment indicator (LMI/RCI/SLI/LSI) system is a new design and production based on GB 12602-2009 "Crane Machinery Overload Protection Device", GB 6067.1-2010 "Hoisting Machinery Safety Regulations" and GB / T3811-2008 "Crane Design Specifications" A new generation of high-performance crane safety monitoring device WTL-A700 safe load indicator system is a multifunctional, high-performance, intelligent human-machine interaction high-end crane safety monitoring device. It is mainly used for telescopic cranes & All terrain rough cranes&boom truck mobile cranes ,widely suitable for Grove RT, TMS, and AT series cranes&Terex&Kato&Tadano&XCMG&ZOOMLION&P&H&IHI&Liebherr Brand cranes.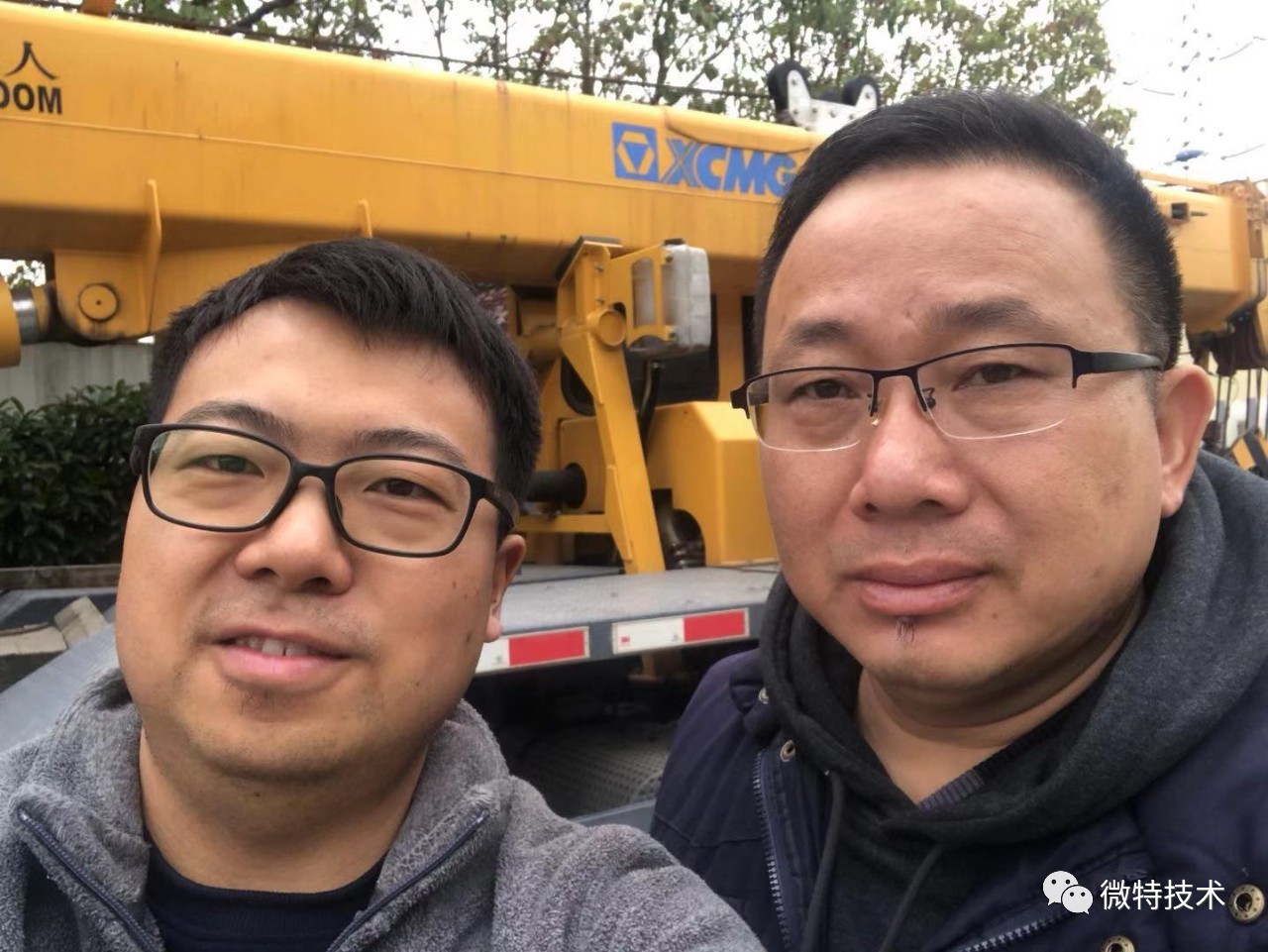 WTAU instrument engineer with the customer
WTAU is committed to the field of lifting equipment safety protection. The R & D center has its own "Yichang Sensing IoT Lab." The R & D team is strong!
WTAU Brand--- your trusted choice!