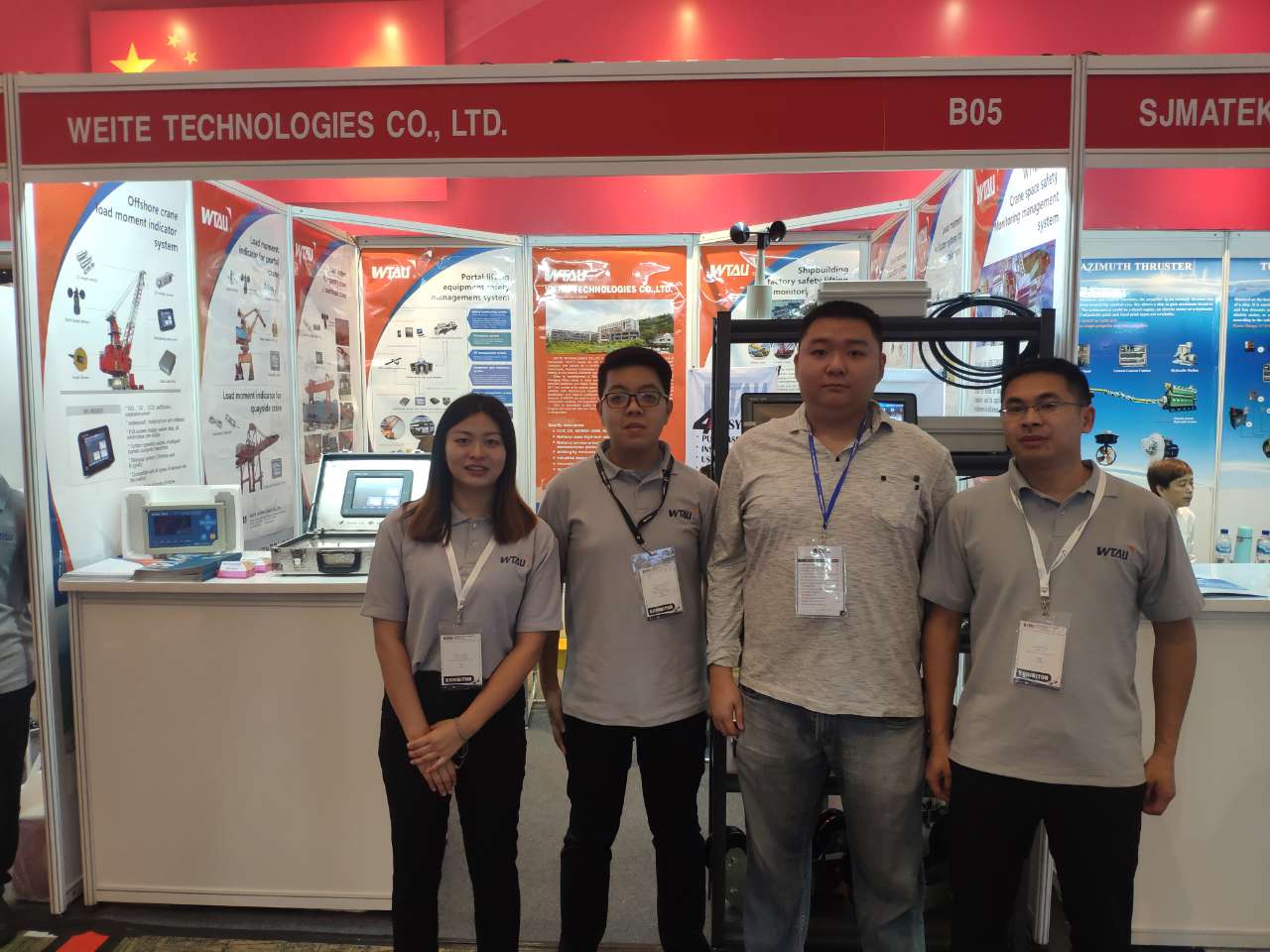 Indonesia Maritime Expo 2019
Booth No :Hall 02,B-06
Date:October,16th-18th 2019
The Southeast Asia market has always the focus of the WTAU International market, and the Indonesia region is the most important center of the international market.
With the joint efforts of Indonesia regional manager Ms Erica and local agent Ms Yip, WTAU provides about 200 units crane load moment indicator (LMI/RCI/SLI) crane
computer systems per year to the Indonesia crane industry Field. WTAU not only provide onshore all terrain cranes use load moment indicator system,but also provide
crane computer (load moment indicator )system for offshore cranes & floating cranes & vessel cranes & terminal cranes, supplied crane lmi systems for more than 150 customers.

In order to serve indonesia's customer better, the general manager Mr Shi with local agent Mr Yip together participated in the Indonesia Maritime Expo 2019 . The
exhibits in this exhibition include both large crawler crane and mobile crane use WTL-A700 safe load indicator systems, and Floating cranes&offshore cranes & vessel
crane use WT-650V3 safe load indicator system, and small boom truck mounted crane use WTL-A200 safe load indicator system, the exhibits are rich and complete,
welcome new and old customers to come to our Booth No :Hall 02,B-06. In this exhibition, there are many customers who come to negotiate the cooperation plan
of 2020, and many local shipbuilding companies and terminal customers come to require about technical supports and looking forward to reaching cooperation with
WTAU in the near future.
After this exhibition, WTAU will expand its market share in Indonesia ,continue contribute its strength to Indonesia's infrastructure construction and economic
development.
We will keep to fulfill our mission, not forgetting our original intentions, providing users with the most reliable safety protection device solutions and becoming the
global leader in crane safety protection devices.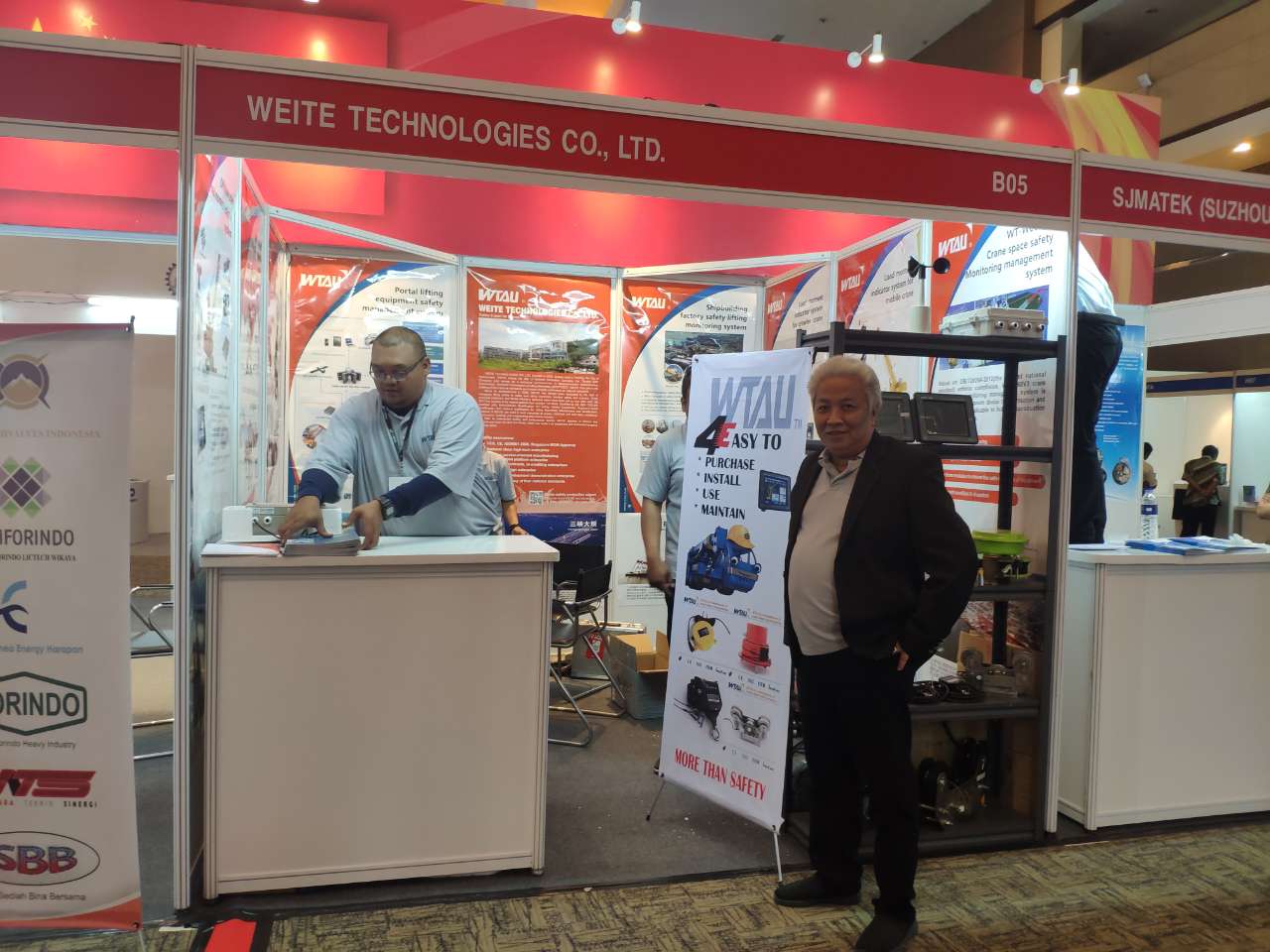 The Indonesia local Agent –Mr Yip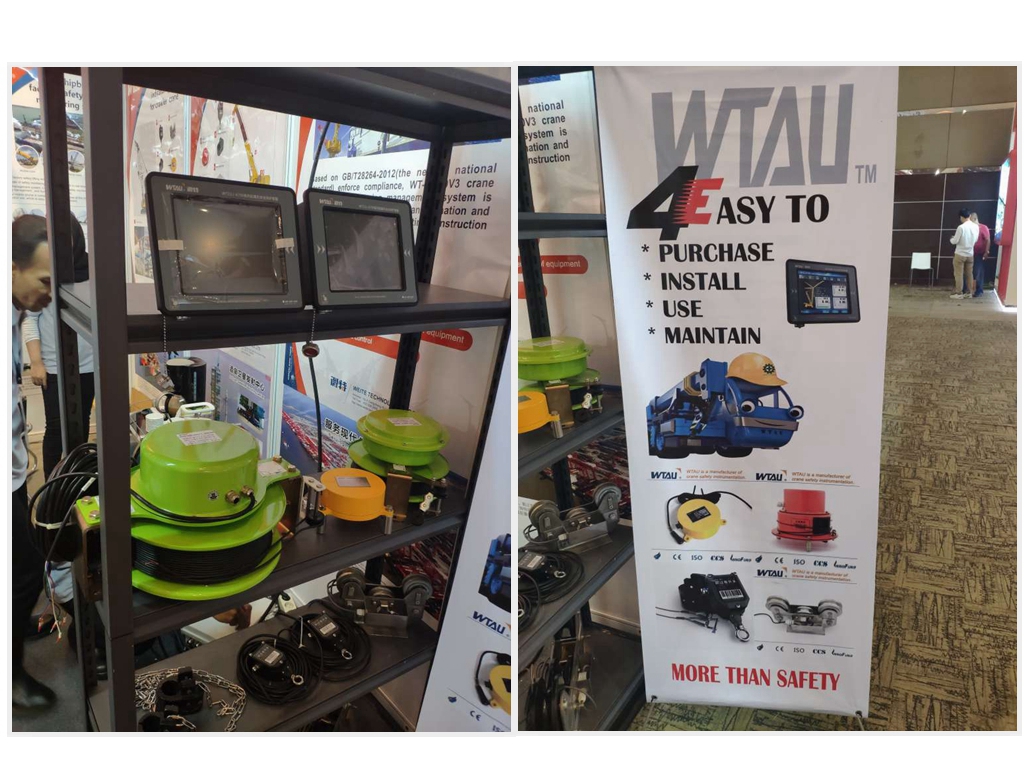 The complete set of crane LMI (load moment indicator) systems for mobile crane & crawler crane