Recently, China Communications Construction Guangzhou Metro gantry crane remote monitoring system undertaken by Weite Technologies Co., Ltd. has been launched and officially put into use.
This line of Guangzhou Metro originated from Xunfenggang Station, passing through Baiyun District, Yuexiu District, Haizhu District, Panyu District, including Ersha Island, Jinshazhou, Tongdewei, Xinshi, Chisha, Beishan and other densely populated areas. Place, stop at University Town South Station. The line runs from northwest to southeast. The total length of the line is 37.6 kilometers, all of which are underground; there are 25 stations, all of which are underground. The train will use an unmanned 6-carriage A-type train.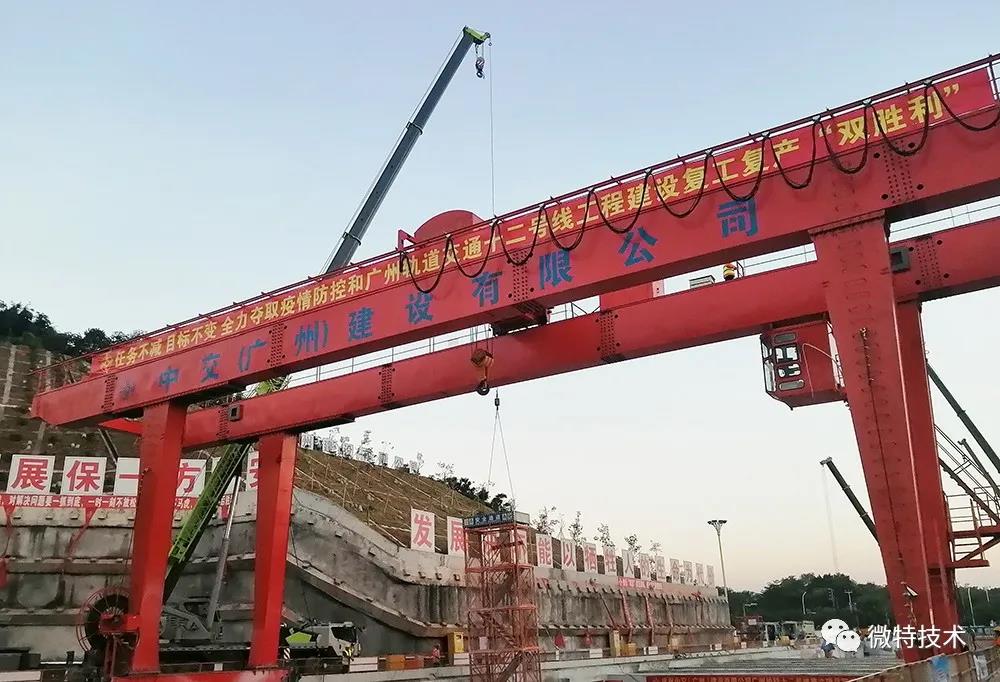 Throughout the project process, Weite adheres to the principle of customer first, arranges technical personnel for on-site investigations as soon as possible, and develops the best quality and efficient design plan for customers. After the contract is signed, the production will be stepped up. In order not to affect the normal use of the gantry crane in the later period of the customer, Weite coordinated the after-sales personnel and the goods to arrive at the scene together, and installed and debugged the electrical system of the gantry crane at the same time to avoid the normal use of the gantry crane. Then go to waste its time. So far, Weite products officially began to escort the safe operation of the subway gantry crane equipment.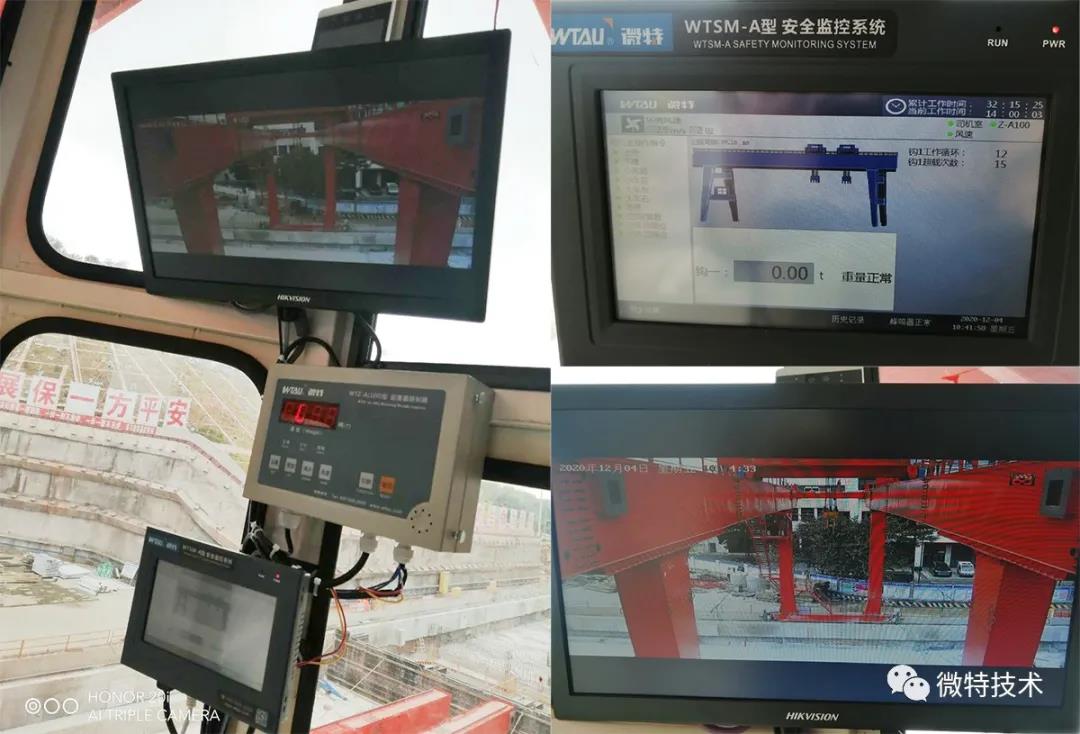 In addition to the conventional functions of the monitoring system, the subway gantry monitoring system also remotely processes the data, so that other people in the head office can also see the various working conditions of the gantry crane on site through the remote platform. The situation of equipment usage can only be understood on site, which facilitates management personnel to supervise on-site equipment.
The data can be sent directly to the network server through the GPRS module and the Internet, and the operation status of the equipment can be remotely monitored by the network. The data can also be sent to the construction site project department through a local radio station, and then remote monitoring can be implemented through the project's wired and wireless network. Conditional units can further realize remote transmission, remote monitoring, remote management, remote service, data, video query, data, video analysis and other functions according to specific conditions and work needs.
The subway gantry crane monitoring system launched this time is operating stably and is recognized by users.