Tower Crane Hook Visualization System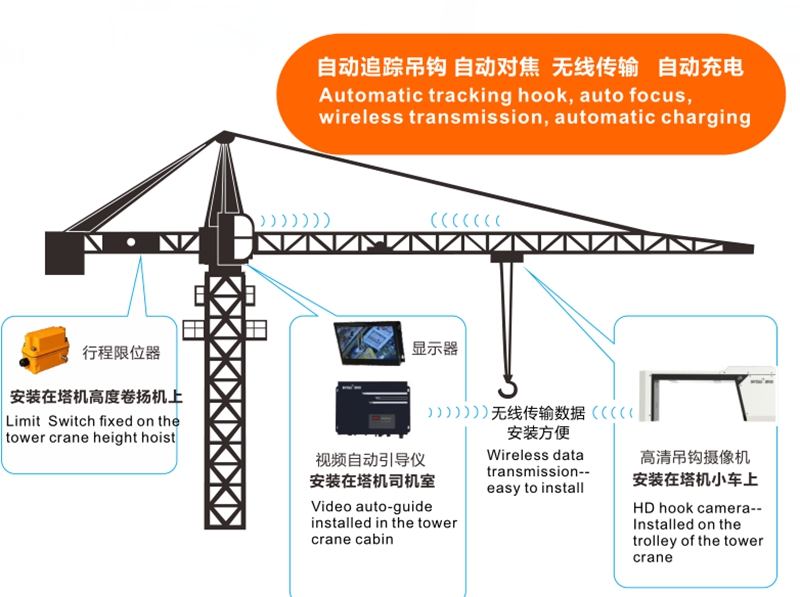 WTVI-QTZ tower crane hook visualization system can show the real-time video images around the hooks to the tower crane operator in real-time with high-definition
images,which solves some construction site difficult industry problems for the tower crane operator about visual blind zone & remote vision blur & artificial voice

guidance easy make errors and so on .
Meantime, it reduces labor costs and improves work efficiency. Under the latest situation,it can improve the supervision effect, reduce safety accidents,then promote
digital standard construction sites becomes a indispensable industry tools. The visualization system can be configured separately or equipped together with the
monitoring system.It offers Remote viewing function for the Project department.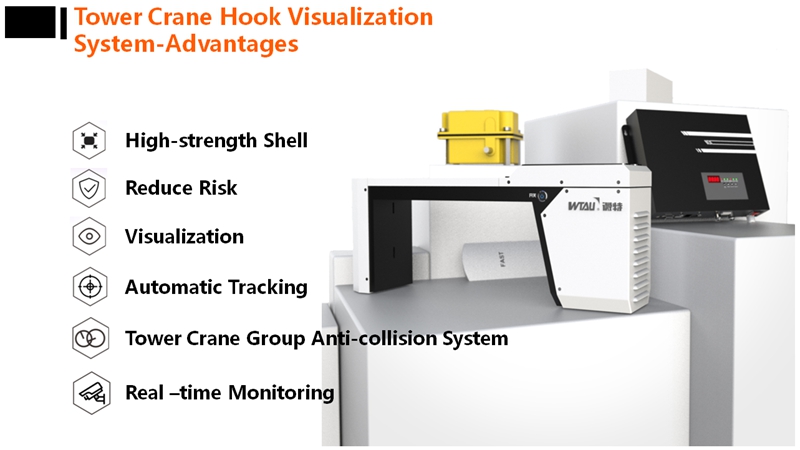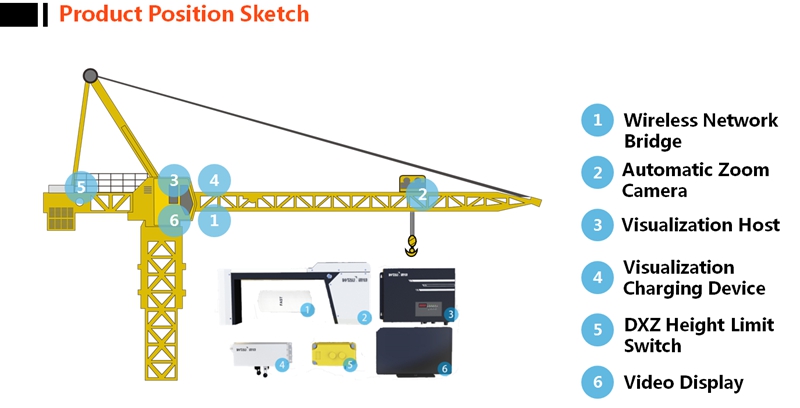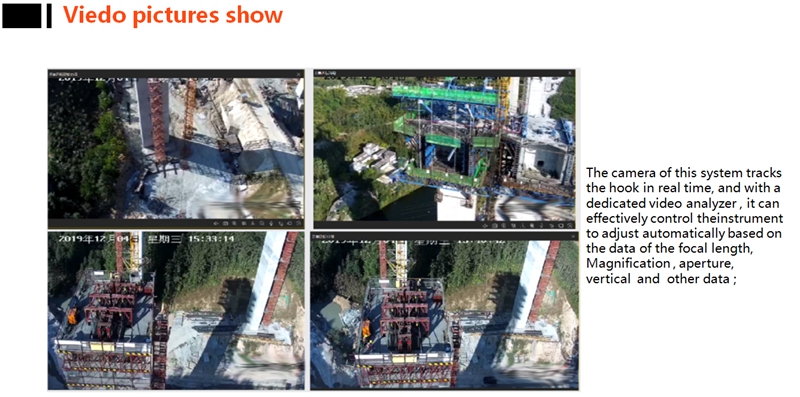 Main Characteristics
1. Visual lifting, reduce the risk of blind hanging and improve the factor safe lifting.
Fixed the camera on the front end of the tower crane boom or above of the hook. The shooting area will not be blocked by other objects. The lens can automatically track the hook and auto focus. The operator can clearly see the shooting picture and make judgment according to the picture. combined with the guidance of the signalman, achieves the double insurance function to ensure the crane safe lifting.
2, Record the operation Process ,Analyze accident responsibility
The tower crane automatic video guide with accident responsibility division analysis function,which can store the video signal collected by the spherical camera and the intercom recording of the signalman and tower crane operator, can store 30 days histrical data.
In case there has an accident,By reading the video and audio data in the video guide, you can restore the current situation at that time, and it is convenient for the safety supervision department and the site safety department to definite the responsible party for the cause of the accident.
3, Improve work efficiency, flexible content equipped
After installing the visualization system, the tower crane operator can put the hook in the right place by one time lifting according to the clear video. Meanwhile,The crane operator can also select the appropriate time to lift according to the video during lifting, and can find the abnormal situation in time during the lifting process, which greatly improves the production efficiency. The visualization system can be configured separately or equipped together with the monitoring system and can be remotely viewed.