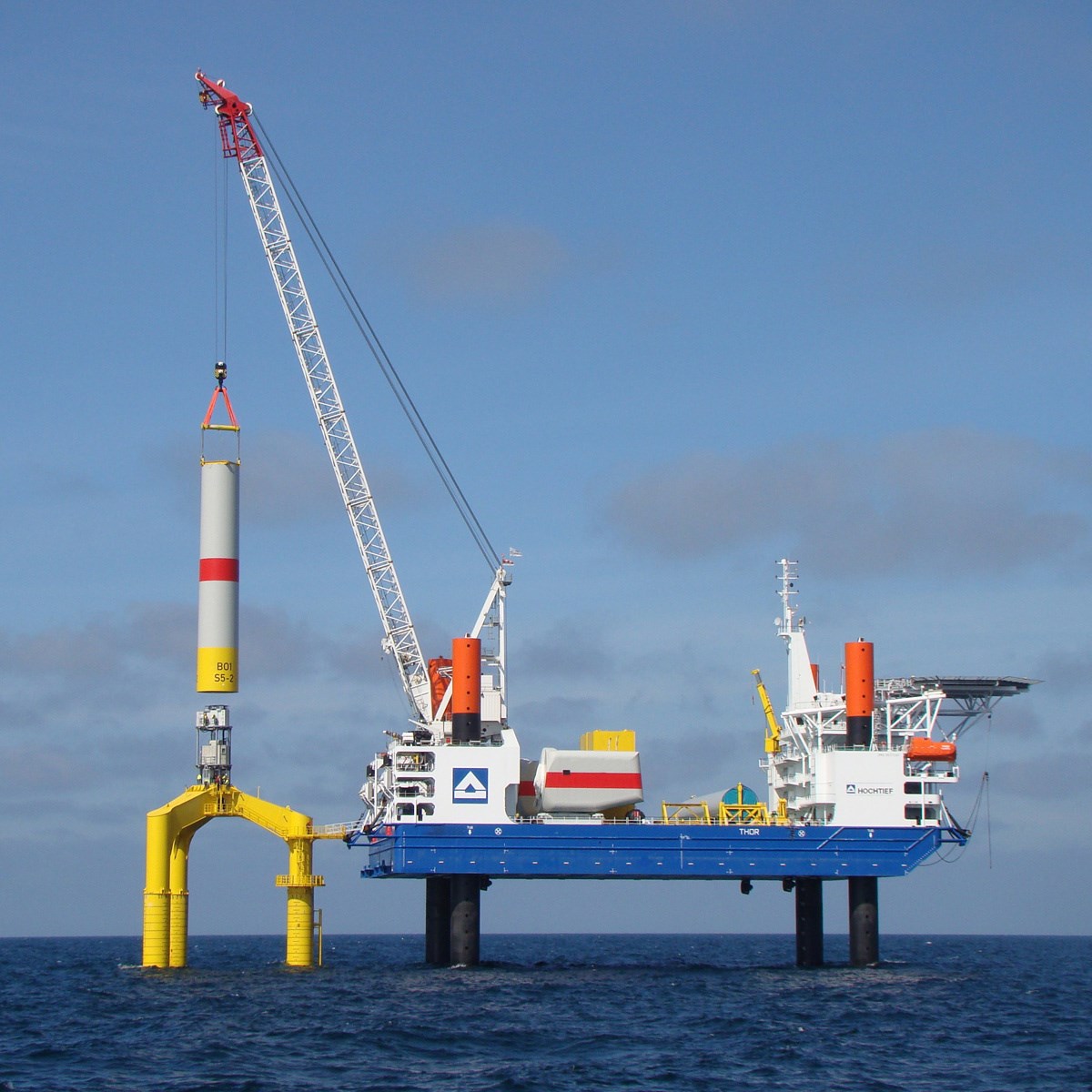 An integral part of day-to-day work offshore, crane operations are a risky business, a fact that industry groups are striving to change.
Fatalities and serious injuries awakened both the industry and the relevant authoritis to dangers associated with crane operations. The agency began organizing workshops to focus on crane operations and emerging trends. The American Petroleum Institute, which has specifications relating to crane safety.
The two most obvious trends are rigger training and rental cranes, he said, and other problems include operator error, overloaded cranes, and lifting in poor weather conditions. Several actions have been posted to prevent crane accidents:
•Follow an effective preventive maintenance and inspection
•Value communication, planning, and supervisory controls when moving or disassembling cranes
•Properly rig loads
•Properly train operators and riggers
•Ensure cranes are adequate to lift loads.
Overloading cranes is an obstacle to safe crane operation, and efforts has been worked hard to keep its employees alert to crane load capacities. Operating a seemingly sound crane with a disabled safety system can cause thousands of dollars in damage to the crane. Weite Technologies had accumulated with enormous experience in offshore crane safety protection with WT-W650V safe monitoring system.
Safely engineered
The biggest change was to provide more guidance on the design of cranes for floating platforms. Anti-Two-Block system that prevents contact between the hook block or ball and the boom point, which has historically been a factor in crane accidents. The system solves the problem through geometry by locating the hoists in the base section of the boom rather than on the revolving structure.
Some safety features can be added to the cranes post-manufacture. Crane monitors give the operator in the cab better visibility of the hook-up process.What drove some of those boom cameras was with big platforms and big cranes, that was a very convenient and very viable way for them to monitor the operations.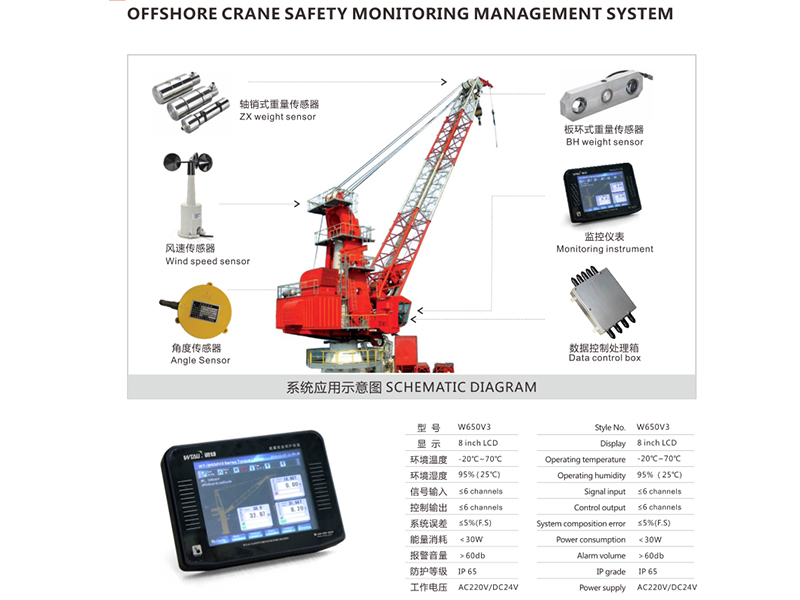 Crane CCTV camera systems can record or display live, high-resolution footage so the operator can watch the hook-up process. The most straightforward systems feature the camera on the boom crane with a screen in the cab. An additional camera can be placed on the winch.It reduces risk during a blind lift.
Companies, in their commitment to safety, have begun adding crane monitors in offshore applications even in places without requirements dictating their use. Some recommended deck crane boom cameras as standard equipment on their fleet.
Renting lifting ability
Rental cranes, on site for a short time to perform a specific task, can pose increased risks and become a focus in the crane safety spotlight. Sometimes the platform layout will not allow rig-up as planned, so the crew might adjust the configuration. In most rental cases, the rental crane crew rigs the crane up and down, but company personnel and rental crew use the crane. It works to ensure safe rental crane operation by having the company's trained employees operate the rented cranes. "We like to operate our own equipment".