What does a professional engineer looks like when installing
crane safe load indicator system for Nigeria crane owners?
Today we will show you how WTAU international engineer service for customer during work at nigeria .
IHI CCH1500-150T, LINK BELT Ls 418-100T,LINK BELT Ls318-80T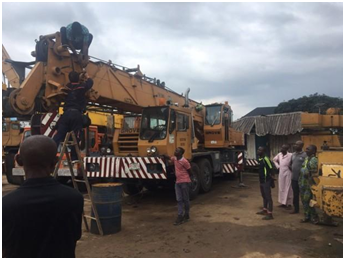 WTAU professional LMI engineer preparing the cable wires before LMI installation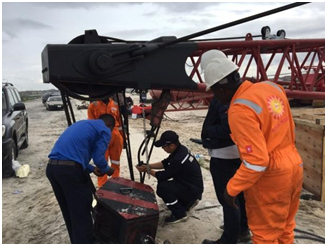 Crane lmi engineer checking & fixing the crane anti two block safety devices with the cooperation of local electrician from nigeria crane owner.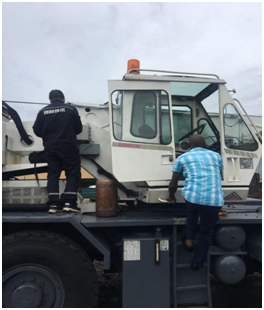 WTAU Crane lmi engineer preparing the crane data control box installation of the lmi system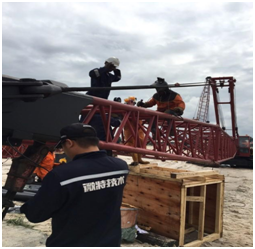 WTAU Crane lmi engineer preparing the crane load cell installation of the lmi system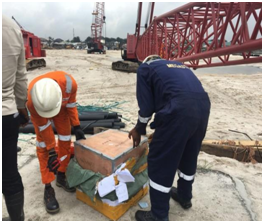 Nigeria customers opening & checking the spare parts of WTAU crane safe load indicator system