WTF series wind speed direction sensor and anemometers have been serving for WTAU clients for over 10 years. Nowadays, there are more and more imitations in the market which are similar to or directly copied from our anemometers. To conquer this problem, Weite Technologies' management decided to upgrade this product series. After a long period of R&D, the new-edition wind speed sensor and anemometer products were finally launched in July 2019 with great improvement in its appearance and performance.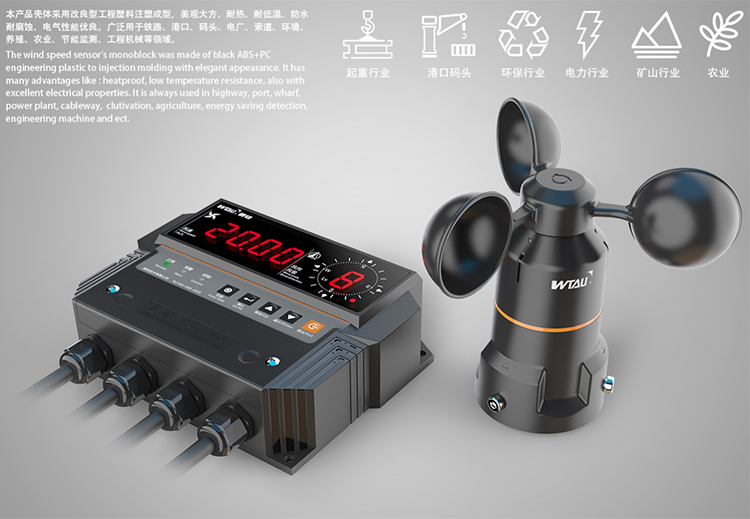 The latest WTF-B500 Wind Anemometer is made of black ABS+PC engineering plastic to injection molding with elegant appearance. It has many advantages like heatproof, low-temperature resistance, also with excellent electrical properties. It is always used in the highway, port, wharf, power plant, cableway, cultivation, agriculture, energy-saving detection, engineering machine, and etc.
Below is some important moment during the R&D of latest WTF-B500 Wind Anemometer.