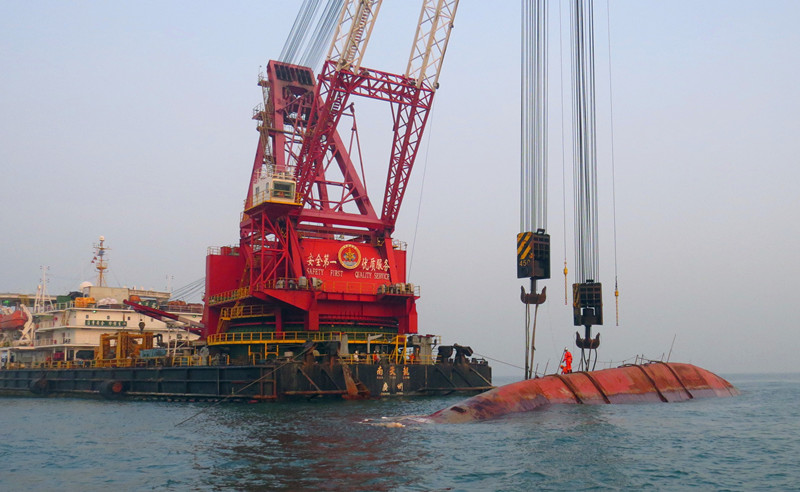 On January 13, 2019, the Guangzhou Salvage Bureau heavy lift crane barge "Nan Tianlong" successfully salvaged a sand transport ship in Hong Kong waters. https://lnkd.in/fW4V6ja

The ship is 64 meters long, 15 meters wide and 5 meters deep. The empty ship weighed 648 tons. The vessel sank as a result of the super strong typhoon "Mangosteen" in 2018. The vessel sank in water about 10 meters deep in the waters near Hong Kong Disneyland.
After the initial investigation, the vessel rolled from 180 degrees to 135 degrees, with the ship's side and the topside block becoming buried deep in the mud.
Although the salvage operation proved more difficult than was originally anticipated the skill of their personnel allowed salvage operation to be successfully completed nearly 4 days ahead of schedule, quickly eliminate the danger to navigation in Hong Kong waters, and prevent the occurrence of further pollution.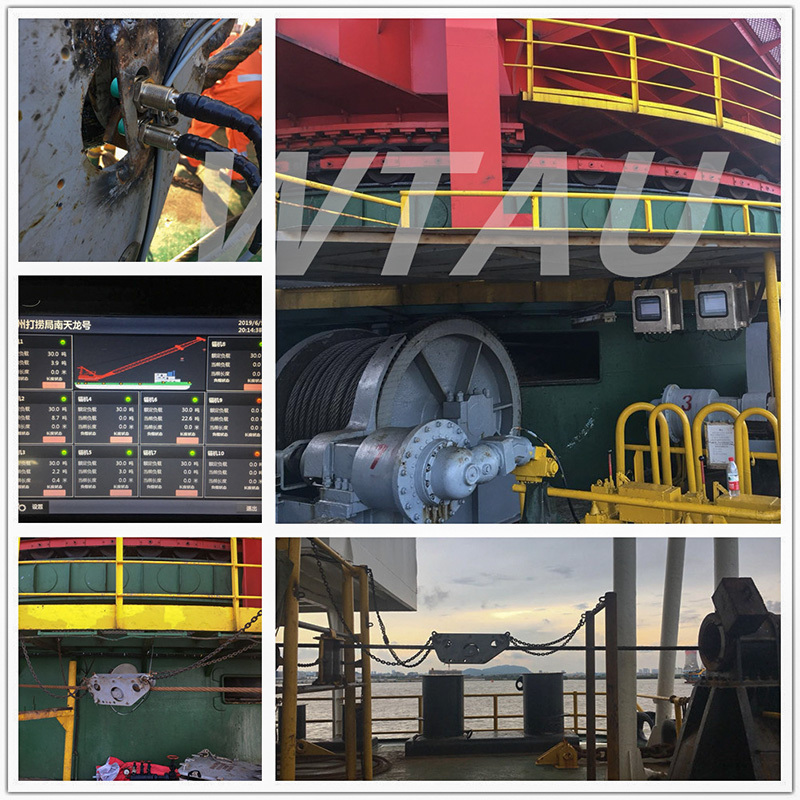 PS:The safe load indicator system and anchor winch safe load monitoring system for this salvage ship both equipped from Weite Technologies, customized for monitoring 10 winches at the same time, to ensure the operation safety